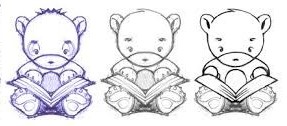 Welcome to the 2016-2017 school year! I am very excited about the new school year and having the opportunity to work with your children. I have had the honor and privilege to be the principal of McBean Elementary School for the last ten years. It is such blessing to be a part of such a great school family.
This is my 31st year in education. I have a bachelor's degree from Georgia College and a master's and specialist degree from Augusta State. My doctorate degree is from Georgia Southern University, but my best educational experience has been working with the students of McBean Elementary School. Our teachers are very professional, dedicated, and offer exceptional instruction throughout each day.
I am always available to meet with you. My open door policy means that you do not have to make an appointment because you are always welcome. My goal is to ensure a productive, safe, and orderly environment that fosters your child's intellect in order to prepare for future endeavors and positive citizenship.
Dr. Dallas