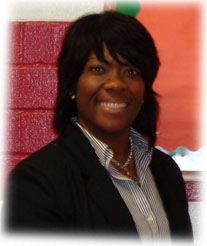 Greetings Barton Chapel Family,
Greetings Barton Chapel Family,
It is with honor that I introduce myself to the new members of the Barton Chapel Elementary Family. I am the Administrative Intern working with Dr. Doyle in our quest towards "unswerving commitment and academic excellence". I have had the pleasure of working within the RCBOE School System for over 17 years. I am incredibly excited about returning to a school that exemplifies how "Teamwork Makes the Dream Work". Moreover, a staff of highly qualified professional educators, support personnel and parents/guardians that are committed to providing students with opportunities for high caliber and quality learning that equips them for extraordinary levels of excellence.
My goal as an Administrative Intern is to assist in providing a leadership that will facilitate an environment that provides the best possible academic instruction to meet the needs of each student to the best of our ability. I look forward to working with each of you through a very positive year as I aim to build upon the foundation of good work and the tradition of excellence within Barton Chapel Elementary. I extend an open invitation to our parents, faculty, students and community to stop by my office anytime. I want….I need…. and I value your involvement and support in making the best school BETTER.
Thank you for the opportunity to serve each of you. Here's to an AWESOME new school year and making each day better than the one before.
Sincerely,
Sharro Usry-Wilson, Ed.D
Administrative Intern
Thanks,
Sharro Usry-Wilson, Ed.D
Administrative Intern
Barton Chapel Elementary
2329 Barton Chapel Road
Augusta, Ga. 30906
(706) 796-4955
(706) 796-4774 fax