Our Principal: Dr. Emily Painter Driggers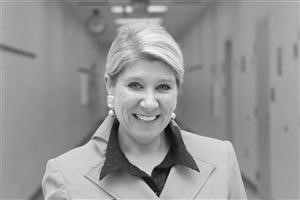 Dear LFH Family,
I hope you all have enjoyed a restful summer. It is with great pride and excitement that I write this letter of introduction to you as the newly appointed Principal of Lake Forest Hills Elementary School for the 2016-2017 school year. I am elated to bring my skills as an educational leader to your child's school and to work with you as a partner in education to ensure your child's success.
Along with the staff, I will work hard to continue the legacy of success established at Lake Forest Hills by building strong relationships with parents, students, staff, and community partners. We will focus on fostering a nurturing safe environment for children and providing exciting and challenging enrichment opportunities for all students.
I anticipate a most successful year as my team and I support the academic, social, and emotional growth of your child here at Lake Forest Hills Elementary School. During the course of the year, it is my hope that we will work together to provide the students the best possible opportunities in preparing them to be world class citizens ready to master the challenges of the 21st Century with a solid foundation created here at our school.
As Principal, my door is always open and I welcome your input. Please feel free to stop in or call to make an appointment to discuss any concerns, suggestions, or ideas to help make this the best year yet! As a reminder, the first day of school is Tuesday, August 2, 2016. I look forward to working with you and your child.
In partnership,
Dr. Driggers
If you have questions about our process or about attending our school please contact our IB Coordinator, Crystal Coleman at colemcr@boe.richmond.k12.ga.us