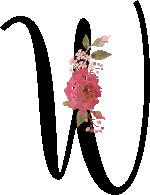 Phone:
Email:
Degrees and Certifications:
Mrs.

Shirley Whigham

UPDATE 4/22/2020:

I have been in touch with a few of my students regarding grades and completing missing work from previous grading periods. Please be aware that no new content should be assigned to any of our students. If I have told any of your children to get assignments completed by a certain date, it was for work that was previously assigned. Students may still reach me via Skype, Microsoft Teams, email, and text. Please do not feel like you are a burden for contacting me. I am more than happy to help!

UPDATE 3/30/2020:

Each Wednesday at 1:30pm, I will make myself available for video chatting with my students. I appreciate my students calling me on the weekends, but please remember I also have school-age children who require my assistance. I will continue to call students who require daily monitoring and those who have not completed tasks as scheduled. If you weren't falling behind before all of this, my expectation is that you don't fall behind now. You have come too far in the school year to stop now, so don't quit! On Friday, April 3rd, the BK8 teachers and staff will drive through communities within the zone beginning at 12 Noon. Please step outside to see us because we miss each of you! Take care of yourselves and I look forward to talking with some of you soon!

Important information for distance learning for our students:

The Coronavirus threat is real and is nothing to take lightly. Our custodial staff has done an excellent job keeping our school clean and we do not have any cases of the virus at Belair K-8; however, in an effort to remain safe, our district office has decided to close our school until further notice. Students will not attend school after Monday, March 16, 2020. We are thankful that Belair K-8 is a 1:1 technology based school but also understand some students' laptops are currently being fixed. Students without devices have been given packet and parents have hopefully picked up any additional work that may have been added by other teachers. My students will receive work that is good for review in preparation for GMAS and others will be IEP goal-based. GMAS has been suspended until further notice. Click here to read all about it.

Students who are using technology-based programs have already been taught how to access them; however, some students may need a refresher. In that case, please let me know. Students will need to access the distant learning programs through their launchpad single sign-on website.

Communication with Mrs. Whigham:

Most of my students aleady know how to use Microsoft Teams and the Skype for Business apps on their desktops. Students can also text me via GoogleVoice at (706) 250-1265. If all else fails, they may email me at bradlsh@boe.richmond.k12.ga.us. My office hours are from 9:00AM to 4:00PM, Monday thru Friday.

Greetings parents!

There have been some changes to our department this year. We welcome Mr. Andrew Richardson, Ashley Conner, and Michelle Douglas to our team. As many of you have noticed, I am not teaching in my own classroom space this year. I am the department chair for Special Education at our school and am now co-teaching for 6th Grade Math & ELA, 7th Grade Math, and 8th Grade Algebra IA with support. I am excited about the new year and hope all students come ready to S.O.A.R. Maintaining self-control, being on-task & on time, accepting others, and showing respect is the falcon way! Our school has many exciting rewards for students who demonstrate these qualities, so help them continue to be there best and make every day count! Let's make it a great year; GO FALCONS!