Welcome Message
Welcome to the third grade in room 405! Hi my name is Mrs. Pierangeli Elswick and I'm so happy to be here at Glenn Hills Elementary School! I have been teaching since 2001 and have loved every minute of it! I have taught grades K-5 and have enjoyed teaching various grades at Federal Schools, international schools and public schools. I have learned so much from each experience. I received my B.A. in Liberal Studies from San Diego State University and my M.A. in Elementary Education from San Francisco State University. Here's to a wonderful school year!

---

Glenn Hills Elementary Mission Statement

The mission of Glenn Hills Elementary School is to create a world-class school where students can flourish academically while developing character traits that will prepare them to become lifelong learners.

Glenn Hills Elementary Vision Statement

G.H.E.S. will educate all students at his or her maximum potential to ensure that they are self-sufficient, responsible, cooperative and caring members of society.

RCBOE Mission Statement

The Richmond County School System mission statement is to build a world-class school system through education, collaboration, and innovation.

RCBOE Vision Statement

The Richmond County School System vision statement will create a world-class, global competative school system where all students will graduate and are college/ career ready.
About Me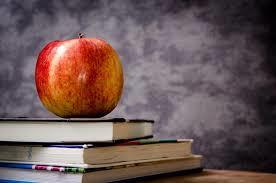 Phone:
Email:
Degrees and Certifications:
B.A. Liberal Studies - San Diego State University Multiple Subject Teaching Credential - San Francisco State University M.A. Elementary Education - San Francisco State University
Mrs.

Elswick

Hi there. My name is Pierangeli Elswick and I was born in Naples, Italy. My dad served in the U.S. Navy and I was fortunate enough to live and learn abroad. I have lived in Europe: Italy and Spain. I have lived in Asia: Japan, Philippines, and S. Korea. I have lived around the U.S.: Charleston, SC, Great Lakes, IL, Port Hueneme, CA and San Diego, CA. My dad retired in San Diego, and there I planted roots. It was nice to stay in one place and make new friends. I have always lived by the ocean, so San Diego was the perfect place for me to grow up in. I had a carefee, fun childhood. I have one brother Anthony who is two years younger than me. My family and friends all still live in San Diego, CA. Moving to Augusta, GA from Sierra Vista, AZ was a BIG move for my family. But it was well worth it! I am married to David Elswick and I have 11 year old twin boys Luke and Braden. They have started middle school this year and are making new friends. We are all adjusting to our new lives in Georgia!