Office Hours

Monday-Thursday: 11:00 am-12:00 noon

Friday: 1:00-3:00 pm (Parent Conferences)

Note: Sign up is required for parent conferences. A link to the signup document is posted each Monday in the announcement section of the homeroom class. Please include topic to be discussed on the form, or send it to me privately in Class Dojo messaging. Conference slots are 15 minutes. If you need additional time, sign up for two slots, but no more than 30 minutes. The cut off time for sign up is Thursday by 4:00 pm of each week.
Phone: 706-772-6240
Email:
Degrees and Certifications:
BA Sociology Elementary Education(K-5) M.Ed Literacy & Language Reading Endorsement(K-5) Reading Specialist (K-12)
Let's Get Ready To Learn!

Greetings all,


It is an honor to be teaching at Deer Chase for the 2020-2021 school year. This is my second year at Deer Chase and my 13th year in education to include experience as a tutor, paraprofessional, 5th grade team leader and an instructional coach for all elementary subject content areas. Having exposure to ESOL,special education, and regular education populations in addition to low performing populations has equipped me with knowing how to adjust to any learning environment. By far, this capability had a huge impact on where I am today and where I plan to be in the future. It is my goal to continue into administration and my desire to become well versed with knowledge that will assist me with adapting to the individual learning needs of students and adults. I look forward to a new year of teaching and learning in a new way.

Educationally Yours,

Mrs. Y. Blackmon M.Ed

Science Teacher-In-Residence

5th Grade (Virtual)

"History has shown us that courage can be contagious and hope can take on a life of its own."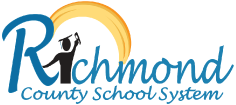 Mission
Building a globally competitive school system that educates the whole child through teaching, learning, collaboration, and innovation.
Vision
The Richmond County School System will provide an equitable education for all students to prepare them for life beyond the classroom.