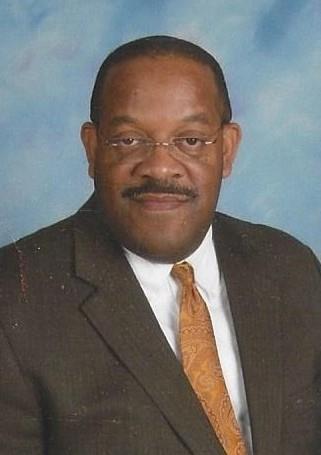 Phone: 706-737-7360
Email:
Degrees and Certifications:
B.A. Counseling Psychology
Mr.

Jack Anderson

Rev. Anderson is married to Sis. Phelisa Bush Anderson of Monroeville, Alabama and they have a son, Joshua Jack. Rev. Anderson was born in Augusta, Georgia as the 9th child of the late Joseph, Sr. and Lucy Anderson; also, he is the 2nd born twin to a sister, Jacqueline Alvarez. Rev. Anderson is a graduate of Thomas Walter Josey High School and Paine College in Augusta, Georgia with a B.A. in counseling psychology.
He began his professional career as an educator in the Richmond County School System in January 1990. In 1997, he moved to the private sector to begin first, as a Community Training Home Coordinator at the Tri-Development Center in Aiken, South Carolina. Then secondly, he was a Financial Services Professional for the MassMutual Financial Group in Augusta, Georgia. While there, he held licensure in Life, Health, and Investments. He also was an active member of the National Association of Security Dealers. In October, 2003, he accepted the Spiritual Call into the Gospel Ministry. Rev. Anderson was licensed to preach the Gospel in October, 2004 by Brother Rev. Dr. Johnny R. Hatney, Pastor of the Good Hope Missionary Baptist Church which has been Rev. Anderson's home church for more than 45 years. He returned to the field of education in 2004; he currently serves as an Adaptive Curriculum Special Education teacher at Sue Reynolds Elementary School. Moreover, in January, 2006, Rev. Anderson started his preaching ministry at the the New Life Community Fellowship Baptist Church in Augusta, Georgia. Later that year, on the 4th Sunday in June, he was ordained and installed as their pastor. After almost 9 years, in September 2014, Rev. Anderson returned to Good Hope to serve in the Outreach Ministry and in the Youth Ministry. He is a member of the Richmond County Association of Educators, the Georgia Association of Educators, and the National Association of Educators.

Some of his past and present highlights include auditioning for the December 1998 Public Broadcasting Station choral production "Home for the Holiday" featuring Augusta's own Opera Diva, Jessye Norman; this show aired for 6 years. He is a part-time member of the Augusta Chorale where he sings baritone. In 2011, he received the Cubmaster Award as a Cub Scout leader for Pack 119. Later, while serving Boy Scouts of America at Good Hope, he was named the Scout Master for Troop 143 in 2018. He is an active member of the Psi Omega Chapter of the Omega Psi Phi Fraternity, Inc. In his quiet time, Reverend Anderson enjoys fishing.

Told is not the same as taught!