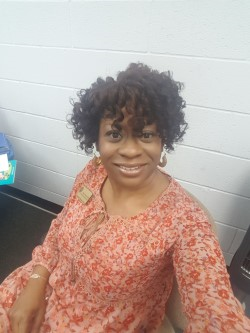 Phone: (706)855-2540
Email:
Degrees and Certifications:
Bachelors Degree in Criminal Justice/Sociology Augusta State University 2000 Masters in Education, School Counseling K-12 Cambridge University 2006
Mrs.

Shea Beasley, MEd

Greetings Parents and Students,

Welcome Back to School!

My name is Mrs. Beasley. I am one of the school counselors here at Belair K-8. It is my absolute pleasure to work with your child. I'm super excited about the new year and eager to begin assisting the students in skill building that will surly last them a life time. I am also excited to enter my twelfth year with the Richmond County School System. This is my sixth year in the position as a school counselor. I encourage all students and parents to stop by my office to inquire about counseling services. Below is a brief explanation on the counseling services and my role and responsibilities as your school counselor.

What does a counselor do?

→Classroom Guidance

→Parent & Staff Consultation

→Group Counseling

→Individual Counseling

What is taught in classroom guidance?

Monthly lessons are determined by state and county adopted curriculum. Lessons cover:

→Interpersonal relations

→Communication skills

→Decision making

→Conflict resolution

→Career awareness

→Study skills

How is a child referred for an individual session (one-on-one) or to participate in a small group session (2-6 students) with the counselor?

A child can be referred to a counselor by:

→Teachers/Administrators

→Parents

→Student (self-referral)

What school wide programs do counselors oversee?

→Character Education Bulletin Board

→Service projects

→Peer Mediation

→School tours

→Bimonthly newsletter to parents (via school web site)

→Red Ribbon Week

Does the counselor need permission to see a child?

Counselors obtain parental permission to see students for individual and group sessions. Counselors may meet with a student once without parental permission. If there is a need to see the child again, parental permission is required.