DFA #WEGIVEASHIRT CAMPAIGN: DFA T-shirts have been revealed just today and are available for sale for 7 days only! The shirt is a vintage style by alum and artist extraordinaire Leonard Porkchop Zimmerman. The design is perfect for the entire DFA family--current and alum. All proceeds go to the PTO to be used for our school programs, students, faculty and other needs not able to be met by the School System budget. LET'S KEEP THOSE ORDERS COMING NOW THROUGH 6/23!!!

To order your shirt (or three), go to the following link, and let's show DFA that we've got its back! (We got you covered, DFA!) https://wegiveashirt.showpony.co/shop/davidson-fine-arts-magnet-school/

Homeroom 8:15 - 8:25

Period 1 - 8:30 to 9:25 6th Grade ELA

Period 2 - 9:30 to 10:25 6th Grade ELA

Period 3 - 10:30 to 11:25 Planning

Period 4A - 11:30 to 11:55 Lunch Duty or Planning

Period 4B - 12:00 to 12:25 6th Grade Study Skills and Writers Workshop

Period 5 - 12:30 to 1:25 6th Grade ELA

Period 6 - 1:30 to 2:25 6th Grade ELA

Period 7 - 2:30 to 3:25 6th Grade ELA

Tutoring will be available after school until 4:15 on Thursdays, but students must sign up before hand.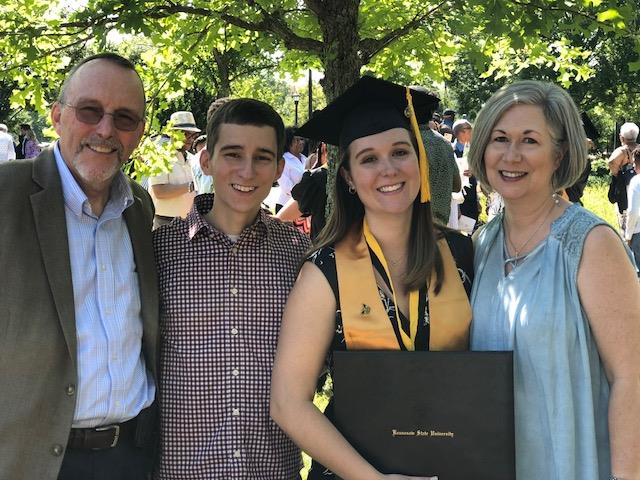 Phone:
Email:
Degrees and Certifications:
Mrs.

Virginia Kilmer Veale

Welcome to Sixth Grade Language Arts and Study Skills at Davidson Fine Arts School! This is my 20th year teaching, and my 8th year teaching at Davidson. I love being part of this vibrant, exciting community. The faculty and students are loving, accepting, and fun! My own two children, Adam and Corinne, graduated from Davidson. My favorite subject in school was always English, and I believe writing, grammar, and literature are the most important areas of everyone's education. Reading is a big hobby for me as well as cooking, crafting, and gardening. I look forward to being part of your successful first year here at John S. Davidson Fine Arts School.