The 6th Graders are planning another field trip! On Thursday, February 20, we will be attending a live performance of "Anne and Emmett" at the Imperial Theater on Broad Street. This play is based on the works of Anne Frank and the historical accounts of Emmett Till and portrays what a conversation between the two of them might sound like. This will be a fabulous performance to see since we read the play before Christmas, and it also will be a very powerful story to hear during our observance of Black History Month.

The cost of this play is $7.00, and we need to have the funds and permission slip by January 31st to ensure ticket purchase, etc. We will be walking from DFA to the Imperial. Lunch will be served at the school upon our return, and provisions will be made for box lunches to be served for those students who usually eat school lunches. If your child does NOT wish to eat school lunch, they will bring their lunches, and we will eat in the classroom when we get back from the play around 1:30.

Homeroom 8:15 - 8:25

Period 1 - 8:30 to 9:25 6th Grade ELA

Period 2 - 9:30 to 10:25 6th Grade ELA

Period 3 - 10:30 to 11:25 Planning

Period 4A - 11:30 to 11:55 Lunch Duty or Planning

Period 4B - 12:00 to 12:25 6th Grade Study Skills and Writers Workshop

Period 5 - 12:30 to 1:25 6th Grade ELA

Period 6 - 1:30 to 2:25 6th Grade ELA

Period 7 - 2:30 to 3:25 6th Grade ELA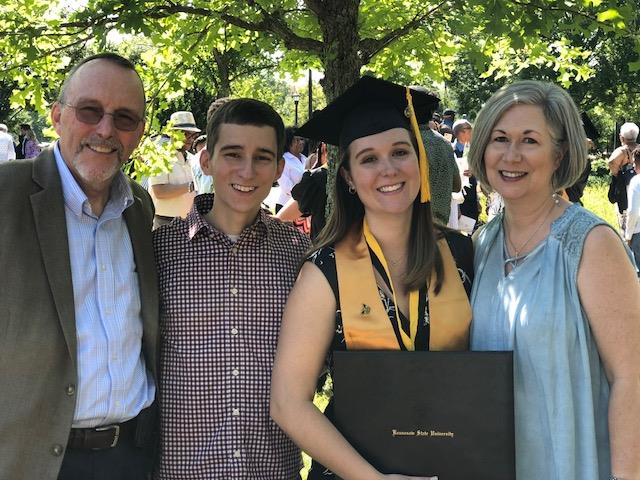 Phone:
Email:
Degrees and Certifications:
Mrs.

Virginia Kilmer Veale

Welcome to Sixth Grade Language Arts and Study Skills at Davidson Fine Arts School! This is my 19th year teaching, and my 7th year teaching at Davidson. I love being part of this vibrant, exciting community. The faculty and students are loving, accepting, and fun! My own two children, Adam and Corinne, graduated from Davidson. My favorite subject in school was always English, and I believe writing, grammar, and literature are the most important areas of everyone's education. Reading is a big hobby for me as well as cooking, crafting, and gardening. I look forward to being part of your successful first year here at John S. Davidson Fine Arts School.