HOSPITAL / HOMEBOUND FORM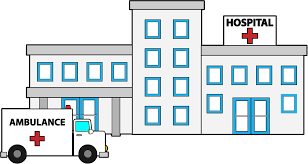 Please review the District Site for additional information.

HOSPITAL HOMEBOUND

Hospital Homebound is a service for students who may be having surgery or medical procedures that will force them to miss ten or more days of school. Parents should go to the RCBOE website and look under Student Services, click on Hospital Homebound and print our pages 47-50. These are the pages to take to the physcians to complete. These are faxed to Student Services. This is allow a speific homebound teacher to go to the house for a few hours a week.

We also have Intermittent Hospital Homebound for students who have chroic illnesses, such a diabetes or asthma that may require absences from school.

Please talk to Mrs. Montgomery for more information.