Phone: (706)855-2540 Extension 4295
Email:
Degrees and Certifications:
Ed.S., National Certified Counselor
The School Counselor's Corner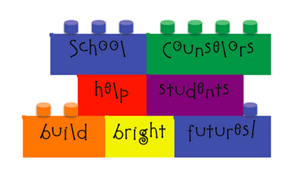 Visit the Counselor Connection webpage under the Guidance tab for helpful information & monthly newsletter from your Counseling Department!
____________________________________________________________________________________________
The Sue Reynolds Elementary School Counseling Program is designed to assist students in achieving their fullest potential both academically and personally. The program's primary goals are to assist each student in academic improvement, social/emotional development and career awareness. Ultimately, the program strives to be preventative in nature.
The S.R.E. Counseling Plan will address the specific needs of SRES students as identified by needs assessments and behavior referral system. The plan is aligned with the mission of the school and is created to support the mission of the school system. The program strives to support the whole child through the following four areas as recommended by the American School Counselor's Association (ASCA):
Guidance Curriculum: Provides a comprehensive, developmental guidance program content in a systemic way to all students;
Responsive Services: Address students' immediate concerns to include individual and group counseling;
Individual Student Planning: Assist students and parents in the development of career, academic, and social/personal plans;
System Support: Provide program, staff, and school support activities and service
Students and parents are encouraged to communicate any problems or concerns that may arise throughout the school year. Please feel free to to contact me to address those issues by email, phone or schedule an appointment.
GO LION CUBS!
"Don't give up, I believe in you all. A person's a person, no matter how small." -Dr. Seuss
Currently, the Richmond County School System does not have a confirmed case of the coronavirus in our schools. However, due to public health concerns surrounding the coronavirus pandemic and with sensitivity to concerns across the nation, the last day for Richmond County School System students will be Monday, March 16, 2020. The RCSS will remain closed for students until further notice.
Feel free to reach me through email while school is closed. Please view the resources listed on the Counseling Department's Page.