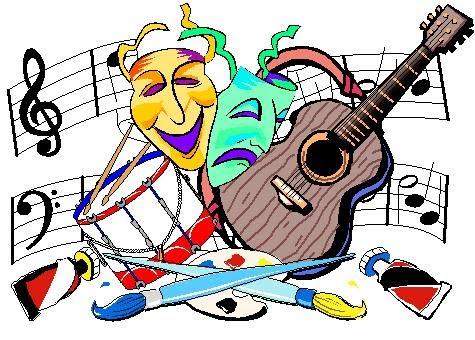 SOARing through 2020

Garrett Eagles, record yourself on video using a camera phone or digital video camera singing "The SOAR song."

Click the videos below to see other versions.

You MAY:

include soft instruments or dancing

while

singing
lower the key
add your own lyrics AFTER singing the original lyrics.
include family members in addition to Garrett students and employees

Email your video to pirklna@boe.richmond.k12.ga.us or text it to 706-832-3264. Mrs. Pirkle will post the clips online so you may view them.

This invite is open to all grade levels and faculty/staff. Second graders and older can try it as a round for an extra challenge:
Video List

| | |
| --- | --- |
| | |

Video List

| | |
| --- | --- |
| | |

Video List

| | |
| --- | --- |
| | |
Video List

Listen to our Fifth grade singers!

September 2020: Cameron, X'Zayvein, Anastin, Marvin, Cayden, Robert, and Trinity sang "The Star-Spangled Banner" for a Red Ribbon Week award ceremony to be shown at a later date. Click the title to see them demonstrating safe music making.
---

All County Chorus cancelled

March 24th 2020

Congrats to London, Amiah, Ah'Niyahh, and Ella, who were chosen to represent Garrett at this cancelled event.

We look forward to seeing you sing in the future at other events! Keep up the great work!

---

Veteran's Day Program

PK through fifth grade will give musical performances

November 8th, 2019 at 9am in the Garrett Gym

all students will wear red, white, and blue.

Thank you to all Veterans for your service!

---

"Hypatia of Harlem"

a one-act science play presented by Third graders

April 26th at 1pm and 5pm

---

"The Selfish Giant"

well done!

a musical story presented by Second graders

March 27th at Augusta University

CSRA Showcase

---

Fine Arts Showcase

PreK and K

March 28th 5pm -in the cafeteria

---

Black History Program

February 28th 9am

featuring a variety of performances

---

"Christmas of Years Past"

Garrett's Christmas play - 3 shows:

6pm December 18th

8:30am and 9:45am December 19th 2018

---

All grade levels

perform in "Christmas Around the World"

December 20th at 8:30am 2018

---

3rd through 5th grade

performs holiday songs at "Peace for the Holidays" showcase in

Augusta Common 6pm, December 7th 2018

---

3rd through 5th grade

performs holiday songs at

Madison Heights Memory Care

December 12th at 5pm 2018

---

Fine Arts Night

was November 1st 2018

5:00pm

Student Showcase "The Selfish Giant," a musical play

---

Red Ribbon Week

4th and 5th grades sang the National Anthem at the rally

October 23rd 2018

5-7pm at the old Westside High gym

---

Fine Arts Night

was September 6th 2018

5:15pm

students displayed their talents and creativity

---

The GARRETT chorus will perform

the National Anthem

May 25th at 6:55pm 2018

at the Augusta GreenJackets

baseball game

-see Mrs. Pirkle to order tickets

---

Congratulations to Jamar, Gabby, Constance, and Sanaa!

2018 All County Chorus Singers

---

December 19th 2017

6pm "Charlie Brown Christmas"

Garrett Christmas Play

Wonderful job, actors and crew!

---

The Garrett Chorus entertained residents of

Madison Heights Memory Care Community

December 18th. 2017

We are so proud of our singers!

---

November 30th, 6pm 2017

the Fine Arts

night of student performances

We are proud of our 3rd, 4th, and 5th graders!

---

September 5th 2017

5:30pm 1st through 5th grade

Musical Showcase

---

Garrett Chorus

May 10th 2017

National Anthem

Augusta Greenjackets Game

---

Choral Festival including the Garrett Chorus

March 28th 2017 6pm

at Tutt Middle School

---

PTA Seusstastic Program

March 30, 2017 -6pm

---

Garrett received a grant from Target

Thanks to Mrs. Elser!

---

PTA program

6pm January 26th 2017

Kindergarten and selected third graders performed songs for the teachers and parents!

---

Congratulations 2017 All County Chorus singers!

Amari, Kayla, and Trevor

---

Garrett has partnered

with

Stevens Park Rehab to provide monthly entertainment and visiting time with their patients and guests. 2017

We are very proud of you!

"Christmas Carol with a Twist"

was December 15th 2016 at 6:30 pm