Meet Mr. S. Tracy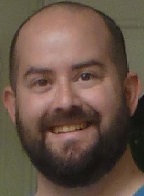 Phone:
Email:
Degrees and Certifications:
AUGUSTA UNIVERSITY Bachelor of Science, Middle Grades Education Specializing in Social Science and Mathematics
Mr.

Scott M. Tracy

A talented leader, passionate educator, and a great conversationalist (due to slight knowledge in several topics) are some labels that have been applied to Scott M. Tracy. His attention to detail, enthusiasm, and dedication has afforded him some noteworthy accolades through-out his professional life. He would like for you to please take a moment and get to know him a little bit better.

Mr. Tracy grew up in a small farming community in Cadott, Wisconsin, where he developed many interesting skills while in high school. For instance, bailing hay was a major summer time requirement which provided great physical conditioning by throwing 100 lb. hay bails around. There were also many milking jobs available considering the abundance of dairy farms in the area, and, although popular, there was never one single cow tipped over; in fact that's impossible. Mr. Tracy also raised and showed rabbits with his father, and this brought him several accolades through the school's FFA organization and state sanctioned schools. Additionally, Mr. T worked twice a week during summer evenings at a clay-pigeon trap shooting range. His job was to either keep the score of a team, or work the trap house loading clay pigeons onto the trap machine. As a senior in high school, and later in college, Mr. Tracy worked at a grocery store. While employed there, his mother, a frequent customer of the store, won a mirror with a wolf emblazed on it. His mother, uninsterested in the prize, passed it on to Mr. Tracy and thus a fondness and passion toward wolves was initiated.

Mr. Tracy's family also owned a hobby farm that required attending to: milking cows, retrieving eggs, plucking feathers, avoiding the ducks and geese, and tending to the various gardens maintained on two different properties. Winter time meant spending weekends cutting wood in the snow and cold in order to heat the house. What fun! Not! The best part was the breaks spent watching the Green Bay Packer games, thus a devoted fandom of the Packers began; during quite a rough patch in the team's history no less. Growing up in a rural community also provided another fascinating benefit - clear, dark skies. After a summer visit by Mr. Tracy's uncle, an amateur astronomer, Mr. Tracy developed his own interest in the cosmos. A passion towards the astronimcal sciences had been ignited.
Eventually, fun summers and brisk, freezing winters led to Mr. Tracy's graduation from Cadott High School as part of a small graduating class of just 76 graduates - everyone indeed knew everyone else. A little bit about the high school, Cadott High is a small school in a very rural part of northern Wisconsin, its school colors are Gold and Black and their mascot the Hornets. Most students took elective classes involving technical work with machines and cars, agriculture classes, or a few offereings of home economic type courses along with the traditional core courses. It also is common for offspring to graduate from Cadott High as did a parent; just like Mr. Tracy's father did. In fact, some of Mr. T's classmates children are students in the Cadott School System today.
After high school, Mr. Tracy begin his post-secondary career at the University of Wisconsin - Eau Claire in Eau Clare, WI. A city roughly the size of Augusta, GA and about a 45 minute drive from Cadott. His initial area of study at UWEC was physics with a mathematics minor, and the goal of becoming an astronomer. A switch to a technology program in the area of computer science was made, still with a minor in mathematics. A career began until the dot.com crash in the early 2000s brought Mr. Tracy to the retail industry and various management level positions. Eventually his experience led to employment by Home Depot in Duluth, MN. After transfering to the Home Depot in Aiken, SC, Mr. Tracy met and married his lovely wife, Dana, on October first of 2011. Mrs. Tracy is an established teacher at Blueridge Elementary School in Columbia County, where she has been educating scholars for many years. Shortly after their union, Mr. Tracy returned to higher education as a learner, drastically reduced his role at Home Depot, and successfull achieved a Bachlor's Degree in Educationm focusing on history and mathematics.
While working towards a Bachlor's Degree Mr. Tracy was engaged and active as possible, despite having a job and supporting a family. Some achievements include: Earning six Dean's List Awards, acceptance into the National Society of Leadership and Success, playing key roles in the Augusta University chapter of Kappa Delta Epsilon (An education honors organization) and the Augusta Chapter of the Collegiate Middle Levels Association (CMLA). He also served as an Orientation Leader, working and guiding several orientations of incoming freshman at Augusta University. Mr. Tracy is also proud to have spent time in Scotland on an education study abroad program where he learned many different teaching techniques used in Scottish schools.
Mr. Tracy enjoys reading, watching science fiction, working on jigsaw puzzles, writing, and most of all travelling. As of August, 2018 he and his wife have been on eight cruises aboard Royal Caribbean Cruise Line. They have cruise to such places as: Alaska, the Bahamas, Mexico, Jamaica, Bermuda, Canada, and New England. They have also enjoyed vacations in Wisconsin, where Mr. Tracy's brother's family still lives, Savannah, Ashland, NC, and Myrtle Beach, SC. Mr. Tracy's five passions in life, outside of teaching math and his family, are easily determined just by stepping into his classroom as you would see multiple representations of these passions: The Green Bay Packers, Wolves, Pirates, Space, and Extraterrestrials.
I hope this helps you better know your educator for this school year, Mr. Tracy