Topics we are covering ...

Physical Science

January 7-17: Acids and Bases (SPS6. d.e.)

January 21-24: Nuclear Energy (SPS4. a,b,c fission/fusion, half-life, applications, benefits, and problems of nuclear energy as an alternative energy source)

January 27 - February 13: Force and Motion (SPS8. a,b,c,d distance, displacement, speed, velocity, time and acceleration graphs, Newton's Laws, mass & gravitational force, and work, mechanical advantage, & simple machines)

Biology

January 21-24: Genetic Information in Cells (SB2. a,b,c DNA/RNA replication, transcription, and translation, crossing over, nondisjunction, insertions, deletions, substitutions, radiation, chemicals, and viruses, ethical considerations of biotechnology in forensics, medicine, and agriculture).

Click on the Physical Science tab to the left for more information.
Science Fair is DUE February 18, 2020. Please click on my Science Fair page for more info.
USA Testprep Question of the Day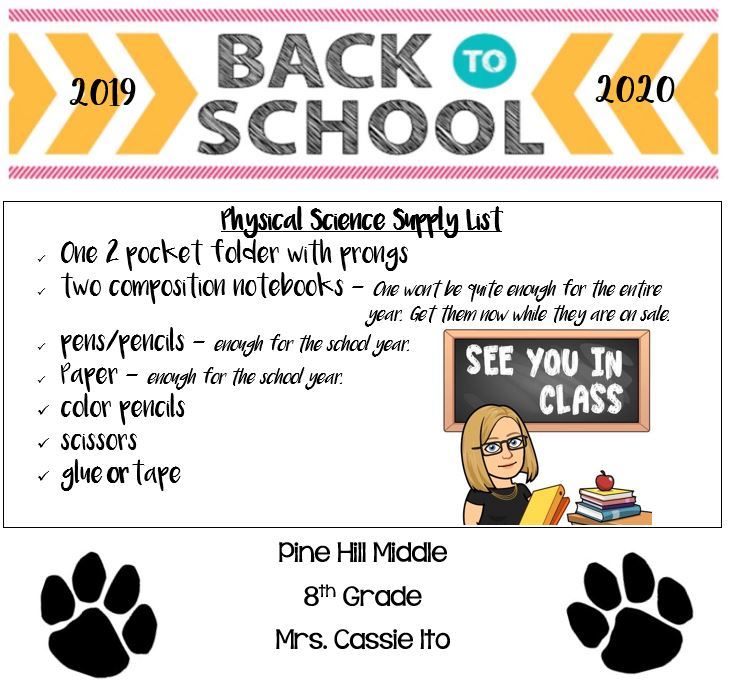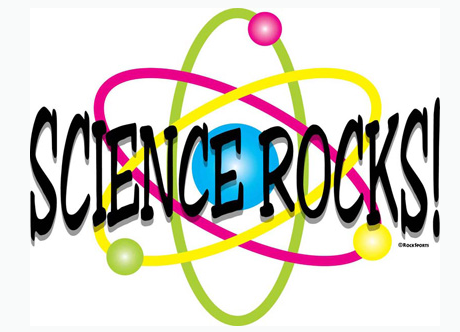 Cassie Ito

Email: itoca@boe.richmond.k12.ga.us

Grade(s): 8

Subject(s):

Physical Science (HS credit)

Gifted/Honors Physical Science (HS credit)

Biology (HS credit)

Schedule:

Parent conferences are held on Wednesdays from 2:20 - 3:20. Please contact our Office for an appointment, 706-592-3730.

Tutoring

is offered from 4:30 - 5:15, on Mondays, by appointment only.

Please let me know if you plan on attending and I will give you an after school pass to my classroom.

---