Phone: (706) 855-2540
Email:
Degrees and Certifications:
Ms. Yelitza Maura

¡Hola Chicos y Padres!
I want to update you all to our Distance Learning in Español. These next few weeks will be challenging but not without success! Parents please note that out work in Spanish will be done via Edmodo, is a platform used for foreign language education. I ask is that if you can spend half an hour each dayor every other day practicing our daily warmup and spend twice a week doing the work; the student will be able to do succeed. Below you will have attached the remind code, so that you can get any notifications about the class, but always feel free to contact me through the app, your classroom teacher or email.
Please note that all the work will be posted through Edmodo, each grade level will have its own access code to enter the platform and access the information (EXCEPT Kindergarten). Students can access this app through their Classlink Launch Pad. The icon should be found in the apps if not seen in the main platform. The student can log in using their school base email.
¡Suerte y hasta luego!
Señorita Maura
email: mauraye@boe.richmond.k12.ga.us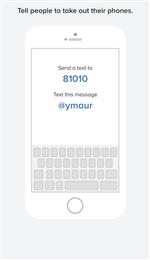 -----------------------------------------------------------------------------------------------------------------
¡Hola! ¡Bienvenidos a Español!
Welcome to Elemenatry Spanish! My name is Yelitza Maura but the students know me as señorita Maura. It is my pleasure to be returning as your child's Spanish teacher this year and to be able to share with you my passion for the Spanish language and culture.
I received a Bachelors of Arts in Foreign Languages from Augusta University. This is my fourth year teaching Spanish at Sue Renolds Elementary, I hope that this new school year brings not only new students, but also new activities and a successful enviroment were the students will enjoy learning some español!
If you feel that your student needs extra help, I am available afterschool. Please do not hesitate to contact me in advance if you would like for this to happen. Give me at least 24 hours to reply back for any questions or concerns.
Looking foward to a wonderful school year 2019-2020!