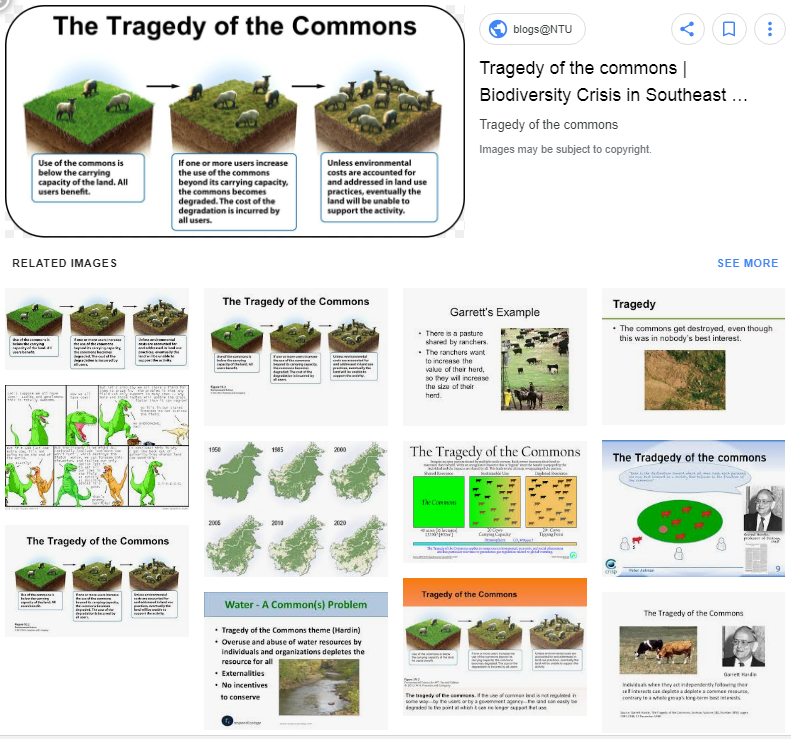 The Tragedy of the Commons. Humans' dilemma with sustainability.

Read

The Tragedy of the Commons by Garrett Hardin: http://science.sciencemag.org/content/sci/162/3859/1243.full.pdf.

Write

an article review: https://www.bartleby.com/essay/Article-Review-of-VoIP-Definition-and-Solution-F3JWSPFMY6FA

Include a short summary.

Include a clear explanation of the point of the article.

Include your opinion of the article.

MLA style - everything and always.

Please be ready to

discuss

this work in detail when we meet in August!

Two more things:

1. There are of course many important writings in Environmental Science, as there are in any subject matter; however, Garrett Hardin's The Tragedy of the Commons is most definitely the second most important work (Rachel Carson's Silent Spring is definitely #1!). So, please make an effort to understand the article and its applications. We will be referring to this article all year long.

2. If you do not see your initials here, and you believe you should be in APES, please contact the Guidance Department immediately!

SA, MB, CB, DC, LC, JD, CG, CH, JL, IP, AR, HS, SS, JT, MW, SW. Where are AS and ZO?