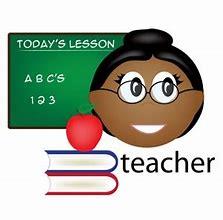 Phone: (706)-823-6701
Email:
Degrees and Certifications:
B.S. Mathematics; M.E. Integrating Technology; AP Statistics Certified & Gifted Certified; AP Calculus Certified
Mrs.

C. Dukes

2009 TOTY & Golden Apple Award

~ ~ ~

"What all good teachers have in common,

however,

is that they set high standards for their students

and

do not settle for anything less."

― Marva Collins

* * * * * * * *
Early College Guardian(s)...

I Did NOT ROB your child

of his/her Eucation,

Because

I CONTINUOUSLY AND REMOTELY

TAUGHT

EVERYDAY!

* * * *

Early College @ Laney High School!

(706) 823-6701

* * * * * * * * * * *

Mrs. Dukes

Geometry Instructor

I have returned to 'Retirement Life'.

All of Geometry's Semester Grades have been documented, copied, posted; therefore, they are finalized. At this point, if there are any concerns, contact Laney's Early College Dean, Mr. Sharif.

To Mr. Sharif and the RCSS,

thanks for the opportunity to serve

in the capacity of Geometry teacher.

It was an interesting semester and I'm elated to announce several students were...

'Duke-A-Sized'!

E

njoy a restful summer, staying safe, and remember...