Welcome to Ms.Mogianesi's Distance Learning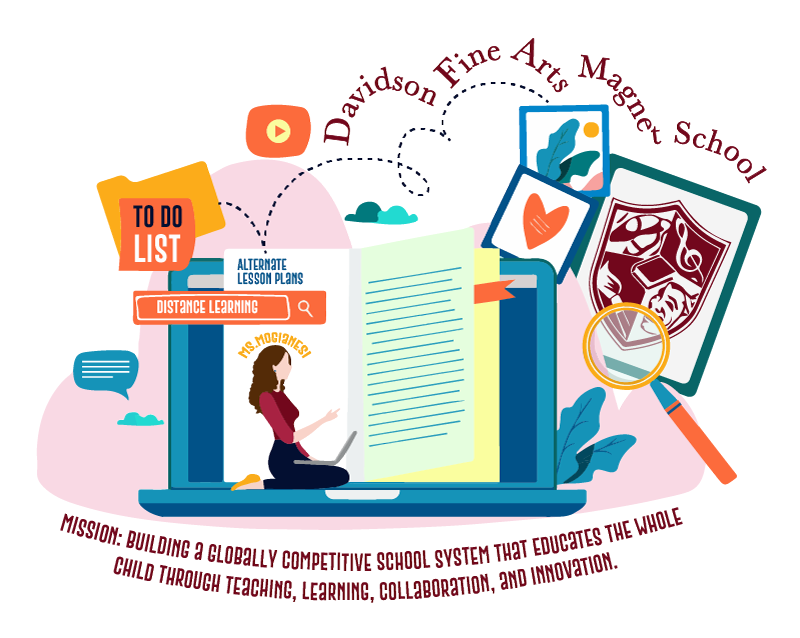 ---

Virtual Student Learning Programs

All students will have access to the virtual classroom through Canvas. Canvas can be located by logging into LaunchPad. The class provides students with both synchronous and asynchronous teaching and learning experiences. All content reviewed in face-to-face learning or virtual can be reviewed in our Canvas classrooms. reviewable content and The Canvas provides students with the content needed to complete assignments and participate in classroom discussions successfully. All students are required to submit assignments through the canvas. If an assignment is not uploaded for grading it will not be graded until turned in.

To access Canvas visit the Student tab at the top of the website and select LaunchPad.

Students will use their usernames and passwords to enter the Canvas Program.

---

Virtual Procedures & Expectations

All students are required to follow these specific guidelines while attending virtual classes through Microsoft Teams. If you do not follow these guidelines, you will not be counted as present and your grade for Studio Professionalism will be impacted.

1. Always guard your personal information.

2. Test all technology (including camera/video, Wi-Fi, and screen sharing) BEFORE class.

3. Log online to our class meeting from a quiet, distraction-free environment. (We have little time together; let's try to maximize it!)

4. Make sure your background is also free from distraction. (Are there clothes lying around? Did you make your bed?)

5. Dress as you would attend class on campus, and for the comfort of the room where you are working. Students are required to sit at a table or desk in a chair. NO STUDENTS SHOULD BE LAYING IN BED.

6. Log online to teams using the team link provided by your instructor. You will need to download the desktop program for the program to properly function.

7. Keep your Audio on mute until you want to speak. We must work together to limit background noise.

8. Enable Video so that we can see you! Your instructor also needs social interaction as they work from their home office!

9. When you want to speak, use the "Raise Hand" feature. On the top of the team's window, click on "Participants" Be sure to unmute yourself to talk.

10. Use the Chatbox to make a point or ask a question. Remember that Chat is public and may be recorded and archived. Avoid using the chatbox as a private instant messaging system, instead, keep all communications in this channel relevant to the instruction.

11. Have a plan for taking notes (paper and pencil, Bullet journal, sketchbook, digital notepad, Word/Page doc, etc.).

12. Appropriate classroom behavior is expected in our virtual classroom.
Face to Face Virtual Class Meeting Schedule
At Davidson Fine Arts, we care about your students and strive to provide a community that fosters enjoyment in learning. We understand that each student and their families face unique challenges during this adjustment period. Our faculty and staff members are here to assist you in the best capacity we can offer, and we will remain flexible in regards to school work.

GO, TITANS!