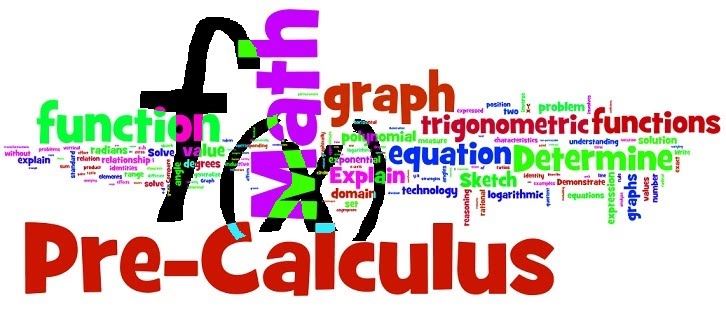 ***Q3 Learn@Home Procedures***

As of Friday, January 15th @ 4:38 pm all of my active students have either recieved an email through Outlook/Canvas or a Remind message. Please check your Outlook or Canvas inbox for your username and password for your Learn@Home assignments for the period of January 14-25th. You will be able to work at your own pace on a series of lessons, notes and activities on Khan Academy. These assignments will be graded.

Pre-Calculus Midterm

Due to me being out on quarantine, per admin, I am able to conduct the midterm upon my return in January. However, I will have the midterm available on Canvas. If you have internet access, you will be able to take it on your designated date of the midterm, (1st & 2nd period - Monday, December 14th) during the hours of 7:30 am - 2:30 pm. This applies to all face to face students whether you are quarantined or not. The review and answers are attached below.

Welcome to Pre-Calculus! Hopefully you/your child have completed the pre-requisite courses of Algebra 1 & 2 as well as Geometry. I look forward to working with you and navigating through these unusual times. Please do not hesitate to reach out to me with any questions, comments or concerns. Please be mindful of the remind codes on the welcome page.