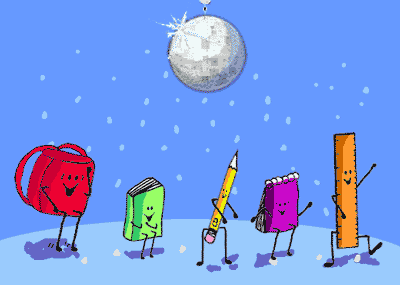 Fourth Grade 2020 - 2021 Supply List
Ear buds or headphones
(5) Composition notebooks
3 inch binder with pockets (No trapper keepers please)
4- 3 hole poly-folders with pockets (1 red, 1 green, 1 yellow, and 1 blue)
4- 1 subject spiral/wireless notebooks (1 red, 1 green, 1 yellow, and 1 blue)
Dividers
1 Pencil pouch - fit into book bag
# 2 pencils (no mechanicals)
Pack of cap erasers/bar erasers
3 Packs of notebook paper (wide rule)
Crayons (24 count or less)
Colored Pencils
Highlighters
Scissors (1) (blunt tip)
Glue Sticks
Hand Held Pencil Sharpener
Dry erase marker
Kleenex
Large Bottle Hand Sanitizer
Clorox Wipes

Dear Parents,

We know that your child is so excited about all of their new supplies for 4th grade. In order to help us organize on the first day please have your child set up their supplies as follows:

To Be Kept in Bookbag (students will travel with bookbag)

Pencil pouch with pencils, highlighters, erasers, glue sticks, colored pencils (1 pack), dry erase markers, and earbuds

**please keep all extra items at home to replenish as needed**

Planner- please make sure your child's name is written in the front and inside.
Notebook paper

3-Prong Folders

Please label folders as follows (with student names and subject):

Purple- Reading (5 sheet protectors)
Green- Math ( 5 sheet protectors)
Blue- Social Studies (5 sheet protectors)
Red- Science - (5 sheet protectors)
Yellow-Writing (5 sheet protectors)

Composition Books

Please label the composition books as follows (with student names and subject):

Math
Science
Social Studies
Reading
Writing

Thanks so much!

Your 4th Grade Team

NOTE: The (4) folders are one per subject, and the (5) composition notebooks are one

To stay current on assignments and activities. Parents are asked to monitor for assignments and/or notes from the teacher daily. In addition, please remember to view Infinite Campus for your child's current grades/evaluations.