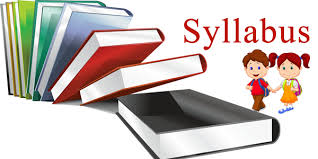 On this page you will find information about grades, missing and late assignments, and my academic honesty policy.



I would like to take this opportunity to welcome you and your child to fourth grade. We are looking forward to a terrific year. If you have any questions or concerns as the year progresses, please contact me by school telephone, class dojo, or district email. You are an integral part of your child's success. Together, we can make this year a wonderful experience for your child.


Fourth Grade students will receive instruction in Georgia Standard of Excellence (GSE) for ELA, Math, Science, Social Studies, Music, Health and Physical Education instruction will be based on the Georgia Performance Standards (GPS).

GRADING SYSTEM

The most important assessment of student learning shall be conducted by the teachers as they observe and evaluate students in the context of ongoing classroom instruction. A variety of approaches, methodologies, and resources shall be used to deliver educations services and to maximize each student's opportunity to succeed. Teachers shall evaluate student progress to students and parents in a timely manner through the electronic grading portal.

Gades shall be evaluated in all courses by means of numerical grades. These numerical grades represent the following letter grades:

A Shall represent an average of 90-100

B Shall represent an average of 80-89

C Shall represent an average of 75-79

D Shall represent an average of 70-74

F Shall represent an average of below 70


GRADING

My goal is to help students learn at high levels. I will do everything I can to help your child be successful and achieve at high levels. When calculating averages and final grades within Infinite Campus, assessments (demonstrating mastery of content) will account for 70% of your child's average; class/homework assignments (demonstrating progress toward mastery or engagement in the learning process) will account for 30%

STUDENT PROGRESS

Semester progress reports shall be issued four and a half, nine and thirteen and a half weeks into each semester. The progress of students shall be evaluated frequently and plans shall be generated to remediate deficiencies as they are discovered. Plans shall include appropriate interventions designed to meet the needs of the students.

ACADEMIC INTEGRITY AND HONESTY

Students should not engage in an act of academic dishonesty including, but not limited to, cheating, providing false information, falsifying school records, forging signatures, or using an unauthorized computer user ID or password. See the Code of Student Conduct - Student Rights and Responsibilities. Receiving and/or giving information for an assignment is considered cheating. When caught in the act, student will not receive credit nor receive the opportunity to make-up.

HOMEWORK & MISSED WORK POLICY:

The purpose of homework is to independently practice/reinforce skills taught in class and should take between 35-45 minutes, which includes 20 minutes of nightly reading. There are times, though, that this will vary more or less, depending on the unit of study or the time of year. Please help at home by making homework a priority and reinforcing good work habits at home.

If you have concerns about the homework given or the amount of time it takes your child to complete, please do not hesitate to reach out to me.

Homework assignments should be meaningful and should be an application or adaptation of the teaching/learning in the classroom. Homework is expected to be completed as assigned and can be used as a review and/or notes. It should be considered in the possession of the student, reviewed, and evaluated. Homework should be considered very important and as a means for continued study for mastery.

LATE AND MISSING ASSIGNMENTS AND PROJECTS

Homework may be assigned Monday-Thursday. Periodically, a project may be assigned to enhance the learning of a unit. Each project will have a rubric with guidelines for points and a due date. Student assignments and projects must be completed within the prescribed time limit and missed assignments will be noted. All late assignments and projects will be posted as a 60.until it has been submitted as complete. Assignments submitted three days late will receive a maximum grade of 75% pending 100% correct answers. Extra homework and projects will not be assigned to boost low scores due to negligence.

MAKE-UP WORK DUE TO ABSENCES

When a student is absent because of a legal reason beyond the control of the student, the student shall be given an opportunity to earn grade(s) for those days absent. Make-up work must be completed within the designated time allotted. Classwork and homework from each class will be collected for the absent student throughout the day. When the student returns from the absence, their makeup work will be given to them, he/she must submit the assignments by the designated time allotted.

UPON RETURN AFTER AN ABSENCE, IT IS THE STUDENT'S RESPONSIBILITY TO CHECK WITH ALL TEACHERS FOR CLARIFICATION OF THE ASSIGNMENTS.

***The teacher reserve the right to alter any section of this course syllabus at any time during the semester to meet the needs, interests, and to ensure academic success of the students.

If you have any questions or concerns, please reach out to your student's teacher(s) or building administrator. Our goal is to work with our community during these times and to provide an avenue for all families to remain connected to our school.