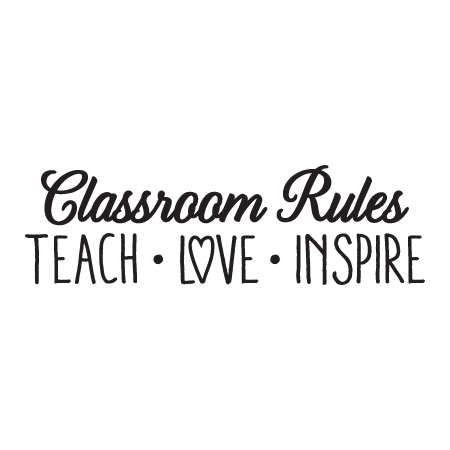 Classroom Rules and Expectations
-Follow directions the first time.

-Raise your hand to speak.

-Use kind words.

-Work quietly when we need to.

-Show respect to others.

-Include and encourage each other.

-Keep hands, feet and other objects to yourself.

-Tell the truth.

- Follow the expectations in the RCSS Student Handbook.

*Please go over these rules with your child.

* I will send home "GLOW NOTES" for a student(s), who had a GREAT DAY!

*Students will have the opportunity to earn "Dog Paw" tickets, for a reward.

*I will have a sign-in chart, that I will use to note behaviors, daily. If your child had a very difficult day, I will contact you directly via phone or Remind.

TAKE-HOME FOLDERS

Your child will bring home a Blue Take-Home folder, starting the first day of school. Please check your child's folder nightly for our Class Calendar, Homework, Reading Logs, Graded Papers and other School News and Flyers, etc. Your child must bring this folder to school every day. **Note: There is a pencil pouch located in your child's folder. PLEASE, DO NOT REMOVE. Put any notes to the teacher and/or money (i.e book fair money etc.) in the pencil pouch, so that it will NOT get lost between home and school. If you send money, please send a note indicating what the money is for.

DISMISSAL/TRANSPORTATION CHANGES

If your child has a change of transportation for afternoon dismissal, please send a note in your child's folder or call the school, ASAP. For the safety of your child, I WILL NOT be able to accept verbal change of transportation changes from your child or an older sibling at the school. Also, if you have more than 1 child at the school, it is important that you contact the teacher of each child. As teachers, we may not be able to communicate with each other about transportation changes during the day.