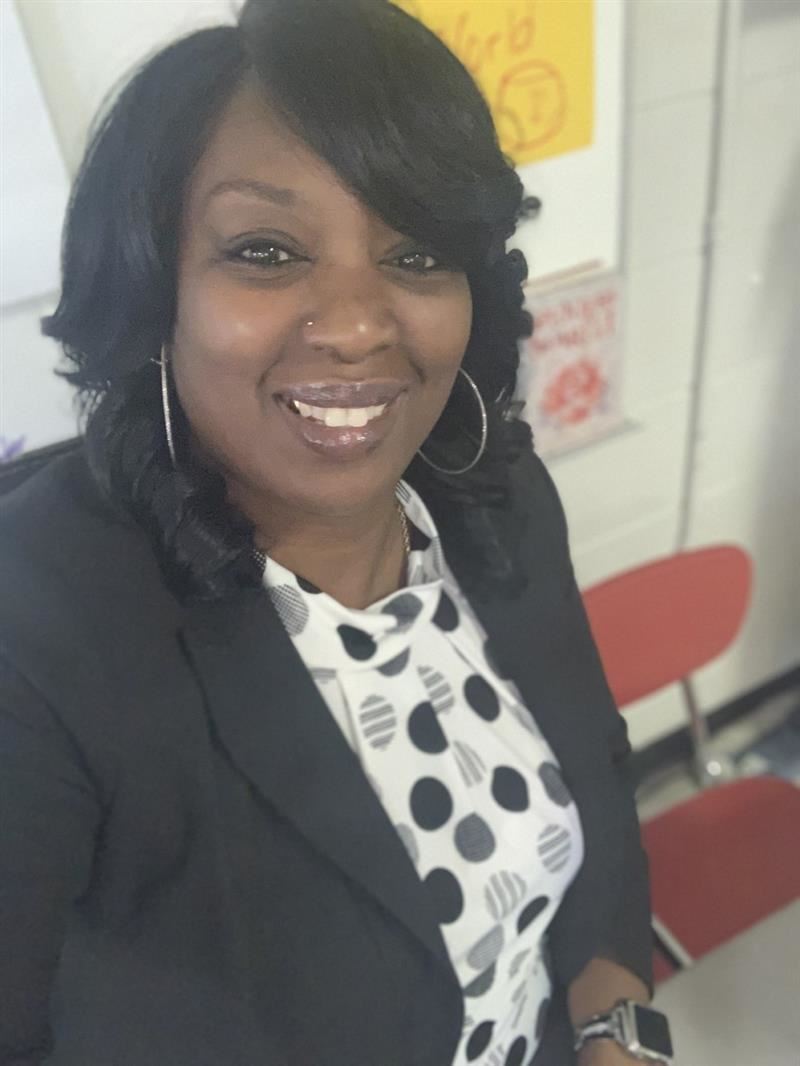 Phone:
Email:
Degrees and Certifications:
Ms.

Stephanie D. Smith

I would like to take this time to thank you for the opportunity to educate your child(ren) here at Hephzibah High School. Almost a year later…and we are still here. I want you to know that I empathize with you and your family because all of us have been affected by this pandemic, many of us have lost loved ones.

Here at Hepzibah High we have adopted the compassion over compliance mantra. I want you to know that aside from offering your child(ren) the best education possible, -I care-about all of you! Please read the following questions and answer them so that I will be able to hear and feel your heart. Please click on the blue link below, enable editing, complete, save, and email to me.

As your teacher, I have a love and appreciation for hardwork, for I truly know that hardwork leads to success! I began my journey in education as a substitute teacher in 2002, and traveled the road of education to become a teacher who has a passion teaching and learning. I have taught in the middle school and high sector. Aside from being a substitute teacher, I was a para-professional, special ed teacher, cheerleading and basketball coach, curriculum writer, Student Council leader, and regular education teacher. The positions I have held combined with my degrees in education, have me currently prepared to serve as an ELA teacher here at Hephzibah High School. I am pleased to be teaching AP Language and Compositon, 9th Grade Literature and Composition, and Theatre Arts. I look forward to this school year. Remember there is: FREE ACCESS TO SUCCESS!!! Get your ticket in room 227.
All Categories
Unassigned
Select Month
January
February
March
April
May
June
July
August
September
October
November
December
Select Year
2020
2021
2022
2023
Filter
Students will the following online platforms this semester:

Canvas

Microsoft Teams

PBSlearning.org

Commonlit.org

Pearson online

Sign up for Theatre Arts; you will enjoy it!