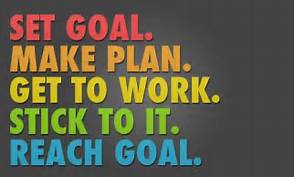 Welcome To 8th Grade Language Arts
Monday - 10 Times Each

Tuesday - Definitions

Wednesda - Use each word in a sentence.

Thursday - 5 times each

Friday - Vocabulary Test

Date Due: Friday

Use Frayer model to difen 5 of your spelling words.

Due - FRIDAY

ALL VOCABULARY ASSIGNMENTS ARE DUE

Write a complete paragrah about COVID19

Date Due: 09/19/2020

WEEK 3 09/14/2020

Week 2 Vocabulary

Vocabulary words 11-20 (see vocab sheet)

Date Due: 09/25/2019

Monday - 10 Times Each

Tuesday - Definitions

Wednesda - Use each word in a sentence.

Thursday - 5 times each

Friday - Vocabulary Test

Date Due: Friday

DUE - 09-19-2020

Correct the Transition Words Mistakes – Worksheet

DUE - 09/19/2020

Edgar Allan Poe: Secrets in Poetry

DUE -09/19/2020
IXL Language arts

https://www.ixl.com/ela/topics?partner=google&campaign=179162875&adGroup=9418049035&gclid=Cj0KCQjw-uH6BRDQARIsAI3I-UcNlAGAopEgd49SD9VeTYnuH2sVhYAGfKPmPN5sUjJJR-IhYx7hmwYaAl6yEALw_wcB

Khan Academy: http://www.khanacademy.org/

Is a free website that features FREE resources for students on math, science, history, and computer science.

Kids Love A Mystery – Middle school students are encouraged to read on this website, through the intrigue of mysteries.

Good Reading Online – Chapter books that are suitable for middle school students are featured on this site, as well as tools to help in comprehension of the stories.

Produced by Story Writing Tips for Kids – This website sponsored by a writer includes many writing tips for middle school students who might want to pursue a career in writing.

Preposition Practice – Although this site is billed as an English as a Second Language website, it provides valuable practice for middle school students in using prepositions.

Rooting Out Words – This site uses prefixes and suffixes to help middle school students understand the roots of words and guess their definitions.

Conjunctions Quiz – A quiz on conjunctions for middle school students is presented here, along with answers after each guess.

Rats! Parts of Speech – Nouns, verbs, adverbs and adjectives are just a few of the parts of speech offered for practice here for middle school students.

Comparatives Mega-Quiz – This site presents a middle school practice site for comparatives.

The Choking Dog: Exercise on Passive Voice – Middle school students must change sentences to read in passive voice on this website.

Get It Write – This site for middle and high school students offers beginning writers information on punctuation, grammar, word usage and more.