KAMALA HARRIS - VICE PRESIDENT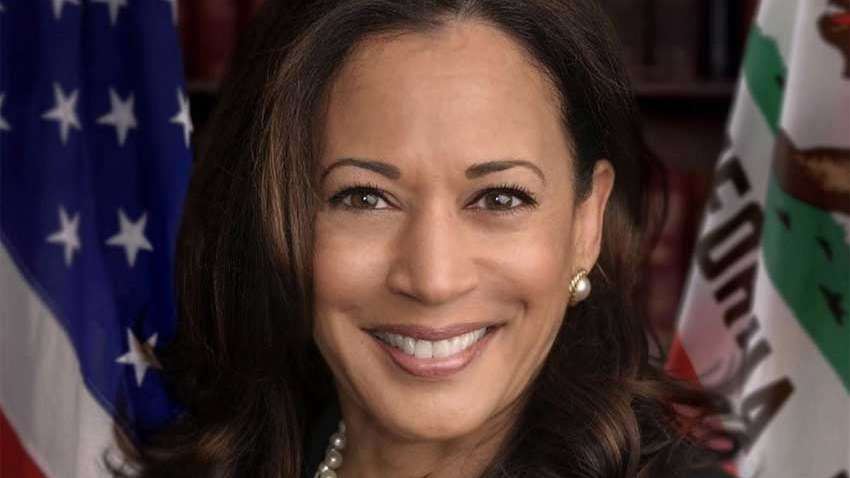 Personal

Birth date: October 20, 1964

Birth place: Oakland, California

Birth name: Kamala Devi Harris

Father: Donald Harris, an economics professor

Mother: Shyamala Gopalan Harris, a physician

Marriage: Douglas Emhoff (2014-present)

Education: Howard University, B.A. political science and economics, 1986; University of California, Hastings College of the Law, J.D., 1989

Religion: Baptist

Other Facts

First African-American, first woman and first Asian-American to become attorney general of California.

First South Asian-American attorney general in the nation.

First Indian-American and second African-American woman to serve as a senator.

First African-American woman to represent California in the Senate.

She is the daughter of Jamaican and Indian immigrants.

Grew up attending a black Baptist church and a Hindu temple.

Her name comes from the Sanskrit word meaning "lotus" flower.

Timeline

1990-1998 - Serves as deputy district attorney for Alameda County, California.

1998 - Is named managing attorney of the Career Criminal Unit of the San Francisco District Attorney's Office.

2004-2011 - District attorney of San Francisco.

2009 - "Smart on Crime: A Career Prosecutor's Plan to Make Us Safer" is published.

2011-2016 - Attorney general of California.

January 3, 2017-present - Serves in the US Senate.

December 5, 2018 - Accepts the resignation of Larry Wallace, a senior aide, after accusations of harassment surface from the time that he worked with her at the California Department of Justice.

January 8, 2019 - Harris' memoir, "The Truths We Hold: An American Journey," and picture book, "Superheroes Are Everywhere," are published.

January 21, 2019 - Announces she is running for president in a video posted to social media at the same time she appears on ABC's "Good Morning America."

October 30, 2019 - In a memo to staff and supporters, Harris' campaign manager says the campaign will cut staff and expenses to focus on strategy in Iowa. It will lay off staffers in her Baltimore headquarters and deploy staff from New Hampshire, Nevada and California to Iowa.

December 3, 2019 - Harris ends her 2020 presidential campaign.

March 8, 2020 - Harris endorses Joe Biden for president.

August 11, 2020 - Biden names Harris as his running mate, making her the first Black and South Asian American woman to run on a major political party's presidential ticket.

November 7, 2020 - Days after the election on November 3, CNN projects Harris is elected vice president, making her America's first female, first Black and first South Asian vice president.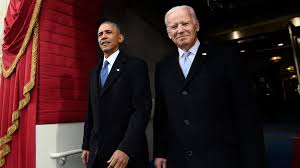 1. At 78, Joe Biden will be the oldest person to become president of the United States. President Donald Trump previously held this title, as he was 70 when he took office.

2. Joe Biden had four children – Hunter, Beau, Naomi and Ashley. Naomi died at the age of one in a car crash that also took the life of Biden's wife, Neilia, in 1972. Beau died in 2015 after battling brain cancer. Biden also has seven grandchildren.

3. After law school, Joe Biden was drafted for the Vietnam War, but failed the medical assessment due to asthma.

4. Joe Biden met his late wife, Neilia Hunter, on a spring break trip to the Bahamas during his junior year of college. He met his second wife, Jill Tracy Jacobs, on a blind date arranged by his brother.

5. Before leaving the White House in 2017, President Barack Obama surprised Joe Biden as the recipient of the Presidential Medal of Freedom, the nation's highest civilian honor.

6. Dr. Jill Biden plans to continue teaching as first lady, making her the first presidential spouse to continue a full-time professional career.

7. Joe and Jill Biden will be joined in the White House by their two German shepherds, named Champ and Major, and are planning to get a cat.
I hope you had a GREAT WEEKEND! It is now time to work! Let's have fun learning!

Hello.

ALL WRITING ASSIGNMENTS SHOULD BE KEPT IN ONE (1) FOLDER. REMINDER: Write your first, last name, and date on all your work. Make sure you write at least seven (7) complete sentences. Pay attention to capitalization, punctuation, and spelling. Today's writing assignment.

Topic: Are you excited about the new President and Vice President? Why or why not?
Click the video below if you will like for Mrs. Roberts to read the passage and questions aloud for you.
BELOW IS TODAY's ASSIGNMENT.
IT IS TIME FOR MATH!!

ALWAYS USE SCRATCH PAPER AND SHOW YOUR WORK.

QUICK CHECK: Number Talks Lesson:

STUDENTS CAN COMPLETE ALL NUMBER TALKS THROUGHOUT THIS LEARN AT HOME EXPERIENCE ON THE SAME PAPER.

39-19 = 38-20=

38-19= 35-18=

BELOW IS TODAY's ASSIGNMENT.
HINT: For #8 on the worksheet. Look at the video below.
HINT: For #9 on the worksheet. Click on the video below.