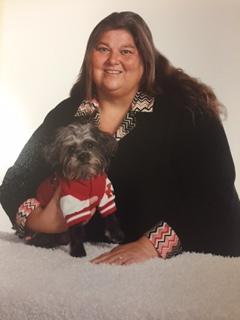 Phone: 706-737-7360
Email:
Degrees and Certifications:
Bachelor of Arts in Reading, English, Literature and Art.
Ms.

Heather Staniszewski

Hello Josey Eagles,

I would like to take this opportunity to introduce myself to you. My name is Heather Staniszewski and I will be your Visual Arts and/or AVID teacher.

I received a Bachelor of Arts Degree in English, Reading, Literature and Art from Olivet College in 1994. Olivet College is located in a tiny town called Olivet in Michigan. I have been employed with the Richmond County Board of Education for twenty-three years as a Visual Arts Teacher. I was a Visual Arts teacher at Murphey Middle School for ten years and at Sego Middle School for ten years. In 2014, I was fortunate enought to land a Visual Arts teaching position at the best high school in Richmond County and I have been here ever since. My total teaching years experience is twenty five years. I was the 2016-2017 Thomas Walter Josey Comprehensive High School Teacher of the Year. I am very excited to teach AP 2D Design, AP Drawing, Visual Arts I,II,II, IV and AVID IV this year.

I am looking forward to getting to know you throughout the next four years. We will experience many new artistic adventures and some challenges along the way. In order to make this year a successful one, teamwork, hard work, and cooperation will be required by all. As your teacher, it is my goal to help you become a confident artist and student.

In the summer I enjoy going to the lake in Paw Paw, Michigan. I enjoy spending time with my nephews Duncan and Rooker, my niece Charleston and of course my dog, Bruster and the rest of my family.

If you have any questions, ideas, or need assistance, feel free to contact me at any time at stanihe@boe.richmond.k12.ga.us.