8th Grade Foundations of Investing & Finance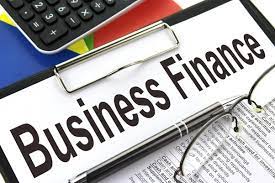 Providing children with a thorough understanding of financial literacy at an early age, is vital to ensure proper money management skills later in life. Setting a realistic budget, responsibly managing credit and debt, saving for unexpected expenses, and learning how to invest will all be important life skills for every young adult to master. Unfortunately, there are many students who enter into adulthood without entirely understanding how to manage their finances properly. Financial literacy is defined as a "meaning-making process", in which individuals use acquired skills, external resources, and contextual knowledge to accurately process information and make competent decisions in regards to potential consequences of their financial decisions. Although there are lessons to be learned from trial and error, financial literacy is about managing finances proactively and with intention.

Many middle school students have little understanding of finance and economics, however they are starting to enter the stage of their lives where they can start taking on some more responsibility. Have pre-teens and teenagers start working jobs or doing extra work around the house and neighborhood to earn money including babysitting, mowing lawns, cleaning, helping in the family business, or even starting their own mini-business. These are all excellent ways to instill the value of hard work and the importance of saving money. It's okay to allow for some financial mistakes at this age, as this is typically the best time for children to learn from them.