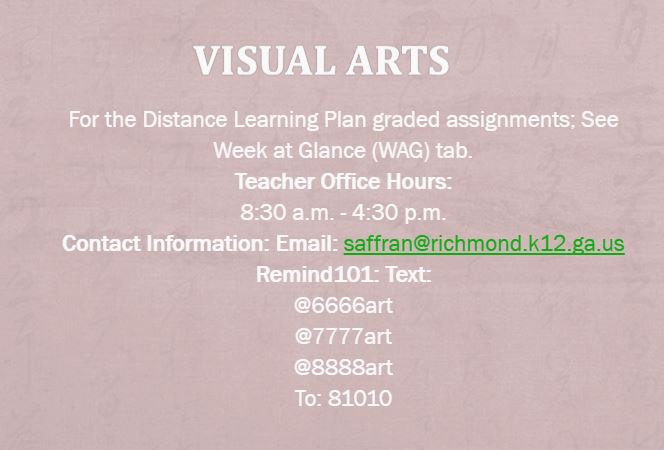 Email: saffran@richmond.k12.ga.us

Hello Parents, Guardians, and Students,

If you're child (or you) hasn't turned in an assignment yet do not fret. There will always be extended work time during this crazy time. I will be putting in a missing in the grade book just for the sake of keeping track of what I've received and what I've graded. Grades will be updates as work arrives with no penalties. Remember you can send in work through email or on remind.

Please stay healthy and safe. Hopefully we are able to go back to school in the near future.