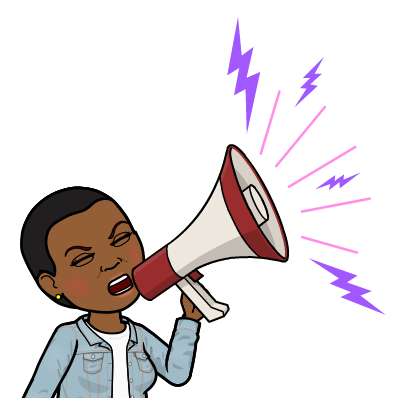 So, the end of 2021 was weird and a little sad for some of us. Let's look forward to a WONDERFUL 2022!

This week we will begin a NEW unit. We will NOT get behind, so KEEP UP.

This week we have a pre assessment and stations! We will also have small group with the teacher....ME! I will tell you what group you are in by sticky note! I am looking forward to the bottom half of the school year!

Log into Canvas for this week's lesson!

---

---

.

---

---

Lessons this week will begin with logging into Canvas

Locate ANNOUNCEMENTS in the NAVIGATION MENU

Make sure to READ all of the announcement. It may tell you what to do for the day, take a survey or share information.

---

Tasks for this week:

Welcome to LATIN AMERICA!! This week we will explore the physical (map) locations of Latin America as well as a human geography, which is the study of humans and their interactions with the community around them.

Monday- Teacher Workday

Tuesday-

Wednesday- Friday

Station1:

Alphablocks: Students will brainstorm vocabulary terms related to the section. Students will be given key terms that MUST be included on their chart.

isthmus, location, western hemisphere, southern hemisphere, pope, Maya, Aztec, Inca,
migration

Station2: Comprehension Activity (Nearpod) Read the article "Early People in the Central American Land Bridge" and complete the Perspective Analysis at the end of the presentation
Station3: Map & Writing

Students are given a blank map pf the LATIN AMERICAN region, Students will label and color important land features Atlantic Ocean •Gulf of Mexico • Caribbean Sea • Sierra Madres • Panama Canal • Andes Mountains• desert • Atacama Desert • Amazon River . Students will then Choose one of the land features and write a brief narrative using the 5 senses…..

Thursday: Homework

Dear Diary, I was trying to get to South America from North America….(20 pts)

---

---

---

KEEP UP!!

Check the assignments page for assignments for this week.

Remember you have a goal of 60 passed I Ready reading OR math lessons to participate in the next PBIS celebration.

Perfect attendance and NO tardy incentives are HERE!!

Check all tabs on my teacher page for assignments, videos, readings and projects.

Remember to check for missing assignments or low grades. every week! Conference with your teachers for ways to recover. Do not wait until the last minute! Remind Mrs. Thomas to enter your grades BEFORE the next week begins! HOLD ME ACCOUNTABLE!

---

Things are starting to pick up and we will be using computers more often. Please remember to bring earbuds or headphones.

** Parents...as an incentive for positive behavior and academic excellence, I have decided that "some" Fridays are "Listen While You Work" days. If students have met Jaguar expectations during the week. NO CELL PHONES ALLOWED.

Students are only allowed to listen to instrumental music, headphones are required with low volume. Select Music and do onto continue to scroll for more music. This is still a work period. Music pages are not to be visible once music has been selected.