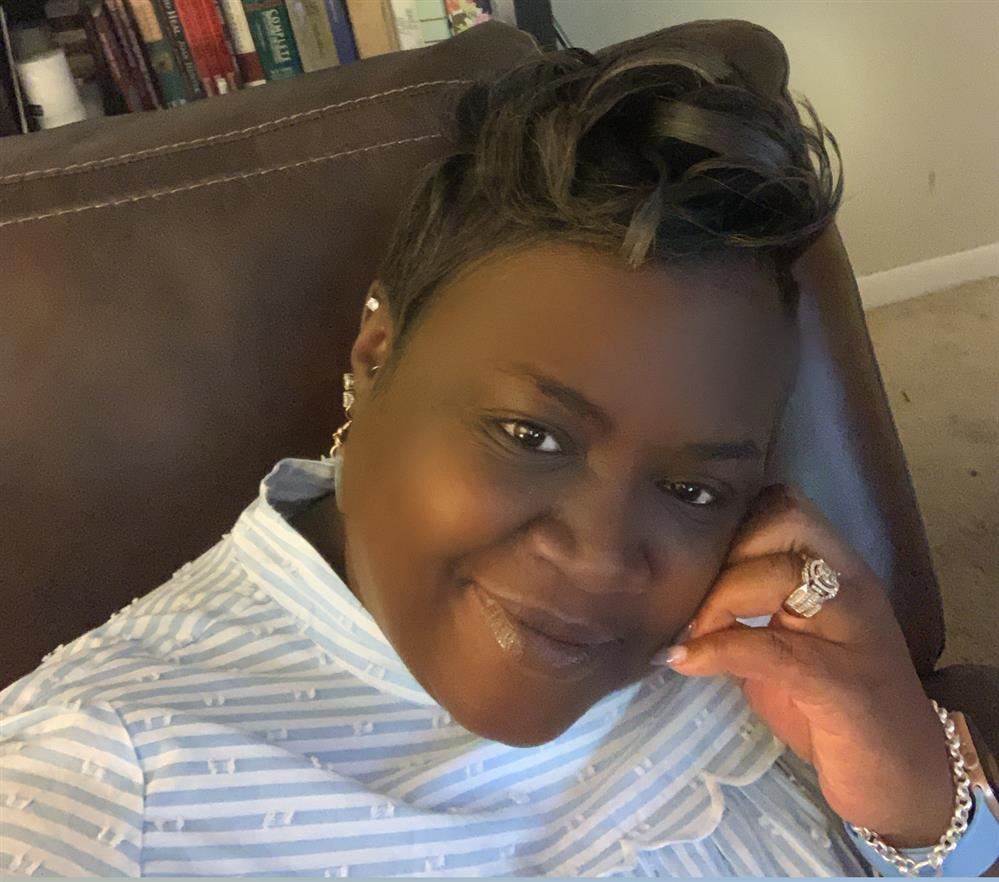 Phone: 706-823-6960
Email:
Degrees and Certifications:
BA ~~ Organizational Management MA ~~ Organizational Management with a Specialization in Human Resource Management MAT~~ Teaching with a Specialization in Special Education (k-Age21) In Progress
Mrs.

D. Ready

Welcome to Mrs. Ready's Class for the 2022-2023 school year! It is a pleasure to serve as your child's teacher!
Hello, my name is Dorothy Ready; most know me as Linda. I am married with three children and one grandson. I, myself, also attended different schools within Richmond County. To name them: A. Brain Merry Elementary; Joseph Lamar Elementary, currently known as Lamar-Milledge Elementary; Levi White Elementary, presently known as Jenkins-White Elementary and finally, Tubman Middle; now known as the Performance Learning Center (PLC). So, as you have read, I am not a stranger to the Richmond County School System here in Augusta, Ga. However, I graduated from Silver Bluff High School in Aiken, SC.
After high school, I attended Morris College in Sumter SC. to study Biology. I later in life attended Ashford University and received a Bachelor's Degree in Organizational Management, where I graduated Cum Laude. A year passed, with much thought, I decided to return to Ashford University to obtain my Master's Degree in Organization Management with a Specialization in Human Resource Management. Now, I am on another journey to receive a Master's Degree in Teaching.
Now that you know me, to let me say, I am your child's teacher, providing Special Education and Alternative Learning. My goal is to help each student succeed to his/her fullest potential, and I will do what I can to ensure that happens. I am here to serve your child and to work with you in partnership. My dream and goal are to EMPOWER each student with the knowledge I have and the knowledge that I will obtain along the way; to prepare them for a successful school year. I will provide a variety of differentiated instruction to engage, encourage, and enrich all of my students.
I am looking forward to a successful-rewarding school year for your child in their academic, social, and personal endeavors.


My Philosophy:
First and foremost, I believe that education is to prepare students with knowledge for a world full of endless possibilities. The learner should be prepared and ready to be an asset to society while fulfilling personal dreams and endeavors. My desire and dream are to empower each child that crosses my educational path.
Secondly, I believe that every child deserves to have the opportunity to achieve their goals and be successful while tapping into their potential.
Thirdly, I believe we all have differences that make us unique with unique minds that can be empowered through a safe, secure, and inviting atmosphere; these values are necessary to stimulate the sharing of unique views as well as learning in a diverse environment.
Learning gains knowledge; knowledge gains wisdom; Wisdom gains power, and power creates leadership material that will take the world by storm.
"Everyone has a road they must travel. It's the way you travel that makes the difference. Just make it GREAT!" ~Dorothy Ready~
All Categories
Unassigned
Select Month
January
February
March
April
May
June
July
August
September
October
November
December
Select Year
2021
2022
2023
2024
Filter