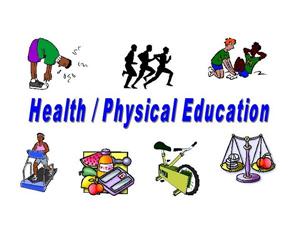 HEALTH

Our Health Class inparts a myraid of useful building skills practice andphilosophies on how to live a health physical and emotional life. Students will engage in real-world exercises such as food purchasing and preparation, strategies for coping with mental health issues, tips for injuryprevention, disaster preparednessand more.
PE

Coach Chapman and I believe that each student should be exposed to a healthful lifestyle that includes consistent exercise, proper diet, and healthy habits. A consistent exercise program is emphasized throughout the cirriculum by providing daily exercises as part of the lesson. In each class, students are exposed to flexibility, cardiovascular, agility, and strenght componets of exercise.
Phone:
Email:
Degrees and Certifications:
Bachelors in Criminal Justice, and a Masters in Sports Administration.
Mr.

LeBrane

I am Coach LeBrane. I am from San Francisco California. I am an alumni of New Mexico Highlands University were I graduated with a Bachelors in Criminal Justice, and a Masters in Sports Administration. I am married with four children, who challenge and push me daily to the best father and person I can be. I am proud member of Phi Beta Sigma Fraternity Inc.

This is my second year as a teacher at T. W. Josey High School. I also will be coaching football and wrestling for this school year. I also try to be a mentor to not only my players but to ALL students. I love spending time with my family and friends and I love coaching. I am all about balance but absolutely pushing the limits of "work hard play hard"!

Let's Have A Great Year

GO Eagles!!!