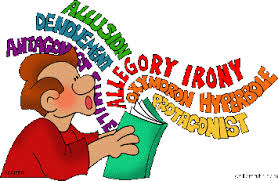 Phone:
Email:
Degrees and Certifications:
Mr.

Wright
Meet the Teacher
Hello! My name is Bernard Wright. I will be your Literature and Social Studies Teacher for the 2020-2021 school year. This is my second year teaching at Glenn Hills Middle School. . I recived my B.A in Business Management from Phoenix University I have two children by the name of Chanelle and Bernard Wright
What to Expect this School Year
In this course, students will accomplish broad, long-term goals, as well as many short-term objectives. Instructional goals will be achieved through the use of various learning strategies (lecture, individual practice, inquiry, learning discussions/questioning, Socratic Seminar, independent study, peer and group collaborations, peer editing, library research, Internet exploration, vocabulary study, differentiated work tasks, Homework study). The course goals are to help the students excel and demonstrate mastery of the Georgia Standards of Excellence. Mastery of the standards will give students the ability to use reasoning and thinking skills to perform as well as they can when they move about in the professional learning and working world.
SUPPLIES LIST:
3 Ring Binder (It can be a shared binder, however, there must be a separate section for this course).
Blue and black ink pens
Colored ink pens/ highlighters (5 or more different colors)
Flash drive (Can be used for all classes)
Lined paper
Composition notebook specifically for this class
Section Tabs
" When you think the world and people are against you, DON'T GIVE UP! The key to life is to never give up, always give 100 percent in everything you do!
Just Remember Don't Ever Give Up.'
Bernard Wright