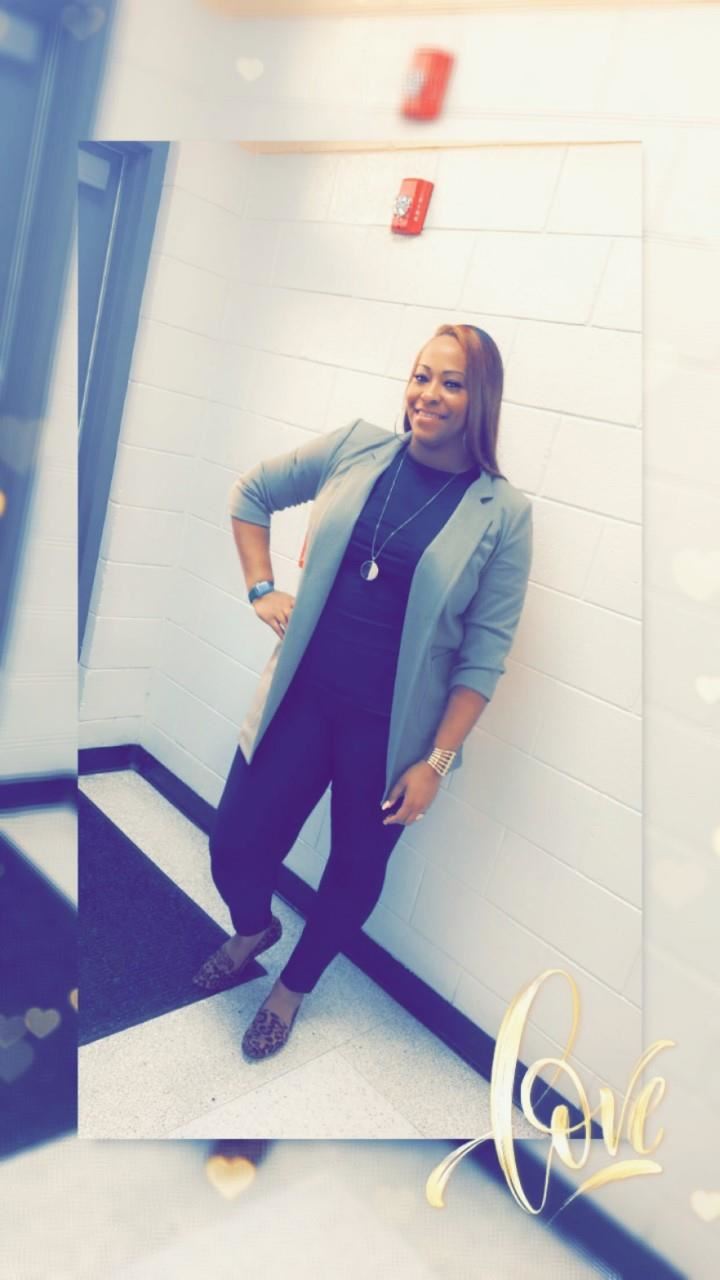 Phone:
Email:
Degrees and Certifications:
Welcome Students to Ms. Ashley 2021-2022 class!!!!

REMEMBER THE 3 W'S

1. WEAR YOUR MASK!!!!!!!!!

2. WASH YOUR HANDS!!!!!!!!

3. WATCH YOUR SPACE!!!!!!!
FROM THE DESK OF DR. KENNETH BRADSHAW:

As COVID-19 numbers continue to increase in our schools and community, we will transition all schools to the Learn@Home model for two days following the Labor Day Holiday. All Richmond County School System students will Learn@Home beginning Tuesday, September 7th to Wednesday, September 8, 2021. Students will resume in-person instruction on Thursday, September 9, 2021.

System-wide we will use these days to reset and help minimize the spread of COVID-19 in our schools, departments, and all RCSS facilities. During this two-day transition, please follow the direction of your principal, department leader, or supervisor to understand work expectations and priorities. While our students and teachers focus on Learn@Home, we are prioritizing cleaning, disinfecting, and replenishing mitigation supplies such as soap, hand sanitizer, masks, and water to support full return on Thursday, September 9, 2021. If you have a question about your work, please ask your supervisor.

Our public health partners indicate that as the community spread of COVID-19 increases in our community, it is important that our school system remains focused on mitigation strategies including handwashing, masking, and social distancing to remain open. This transition allows us to restock and recharge so we can continue face-to-face instruction on September 9th with the health and safety of our students as our priority.

Respectfully,
ELA

Math

Resource/Book-

Sept. 7-Read Pages 3-8: Complete #1-6

Sept. 8-Read Pages 9-12 Complete #1-6

Resource/Book-

Sept. 7: ADDING FRACTIONS WITH LIKE DENOMINATORS

SUBTRACTION RACTIONS WITH LIKE DENOMINATORS

ADDING AND SUBTRACTING FRACTIONS WITH DIFFERENT DENOMINATORS

CHECKPOINT #1

Sept. 8: MODELING MULTIPLICATION OF FRACTIONS

MULTIPLYING FRACTIONS

MULTIPLYING MIXED NUMBERS

CHECKPOINT #3

Science

Social Studies

Resource/Book- Science Work Book

Sept. 7- Read pages 91-94; complete questions in margin (1-6).

Sept. 8- Read pages 99-101; complete questions in margin (1-5).

Resource/Book: Workbook

Sept 7: Complete pages 35-44

Sept 8: Complete pages 45-47

Office/Tutoring Hours:

(Tutoring will be conducted in Canvas using Microsoft Teams)

Ms. Thompson at 9:00-9:30am and also 12:30-1:00pm via Microsoft Teams (Link is in Canvas.)

Ms. Ashley at 9:30-10:00am and also 1:00-1:30pm via Microsoft Teams (Link is in Canvas.)

Ms. Hinson at 10:00-10:30am and also 1:30-2:00pm xxx via Microsoft Teams (Link is in Canvas.)

Ms. Cheatham at 10:30-11:00am and also 2:00-2:30pm xxx via Microsoft Teams (Link is in Canvas.)

FEV Tutoring (free 24 hour tutoring) email your name and requested time of tutoring to ga@fevtutor.com.