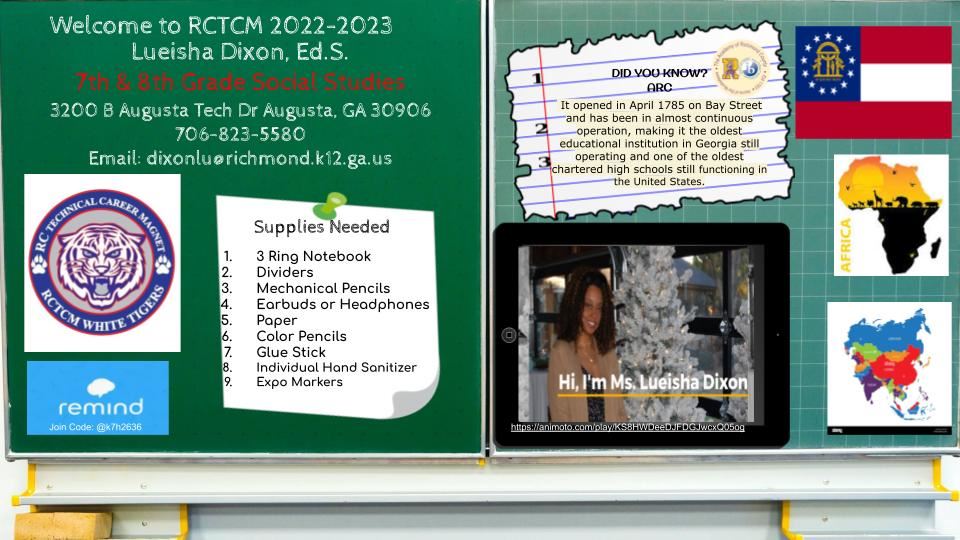 *Please note that the preferred mode of communication with Ms. Dixon is through email at dixonlu@richmond.k12.ga.us.

*Classroom info is sent out by Remind. Code to Join @k7h2636

*Please give at least 24 hours for the teacher to respond to your email.

*If you are turning in late work, you MUST email Ms. Dixon to let her know to go back and grade your work. Otherwise, it will remain as a missing assignment in infinite campus.