Take Care of Your Body, its the Only Place You Have to Live.. -Coach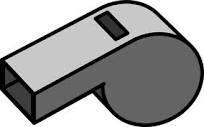 Phone: 706-832-6960 Ext: 2538
Email:
Degrees and Certifications:
-B.S. in Health & Physical Education/Kinesiology from the University of West Georgia -Masters of Science in Kinesiology & Sport Science at Georgia Southern University- College of Health and Human Sciences, Department of Health & Kinesiology.-Georgia Professional Standards Commission Certified K-12 Physical Education Teacher Certified K-12 Health Education Teacher First Aid & CPR CertifiedGeorgia High School Association Certification
Coach W. Smith

Health & Physical Education Teacher


Athletics Department

About me: Dedicated Educator & Coach, specializing in the area of Kinesiology (the science of human movement), Health & Physical Education and sport sciences. Currently enrolled at Georgia Southern University school of graduate studies for Kinesiology for Ed.S. I am highly qualified in my content area and also a member of the GACA(Georgia Athletic Coaches Association), NASPE(National Association for Sport and Physical Education and NFHS(National Federation for High School Sports) in which I am certified as well. I strongly believe in educating students to be physically active for a lifetime and promoting athletics as a means for student success. I have been coaching high school sports throughout my entire career as an educator and continue to do so as an Assistant Varsity Football coach in the area. When I am not teaching or coaching, I enjoy spending time with my wife and little girl.
Age

Height:

Weight:

Pushup paceer Test

Sit & Reach

Run- Pacer Test

Curl-up pacer test (situps with hands on ground)

Trunk Lift

Student's Healthy Fitness Zone Reports will be sent home with Report-Cards