#WhiteTigerPride
It is with great "White Tiger" pride that I serve as one of RCTCM's Assistant Principals. This year marks my eighth year at RCTCM. Previously I served as Social Studies Department Chair and educator of Economics and Personal Financial Literacy. I am thrilled to SERVE and LEAD as your Assistant Principal and continue to support RCTCM students, parents, staff, and community stakeholders in achieving our mission and vision. While this year may be filled with various changes and new faces, our GOALS and EXPECTATIONS of EXCELLENCE, remain. Please feel free to contact me with any questions, concerns, and feedback for improvement. I look forward to a productive, engaging, reflective, and triumphant year!

"It is only through raising expectations and striving for excellence that our children can reach their full potential." -Brad Henry

Students are my PASSION and will forever drive my WHY! Thank you for being an RCTCM White Tiger! Remember that "YOUR VOICE MATTERS!" If you have any questions, comments, or concerns, please contact me and SHARE!
Assistant Principal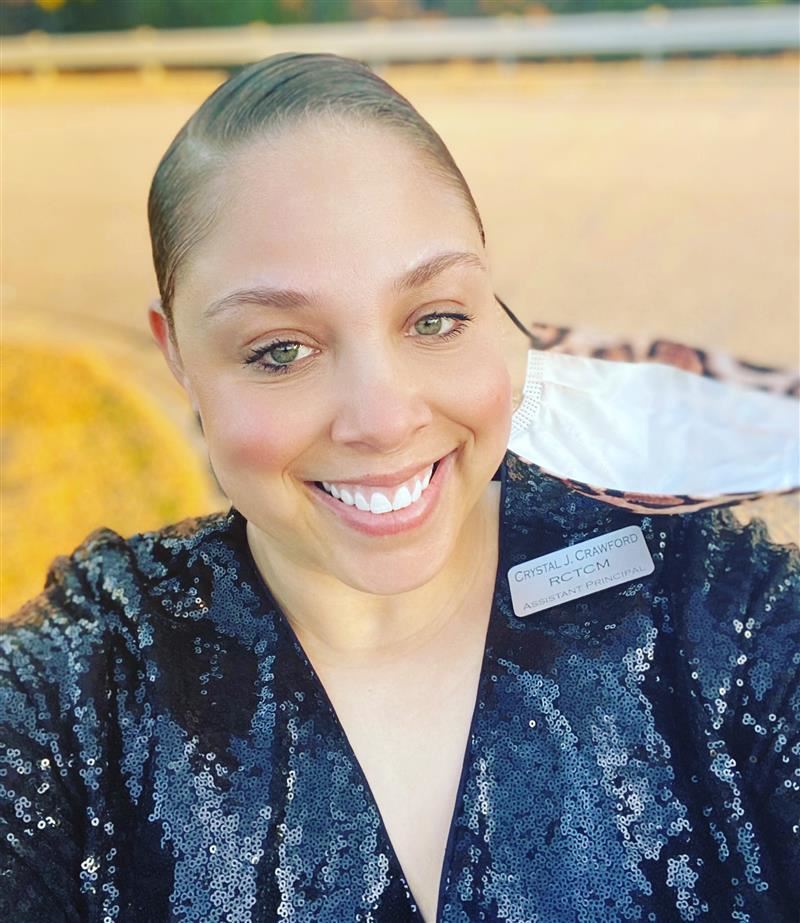 Lunch & Listen
Want to schedule a virtual session/meeting with AP Crawford? Grab your lunch and join our Friday Lunch & Listen Zoom Meeting. A meeting ID will be provided each week!