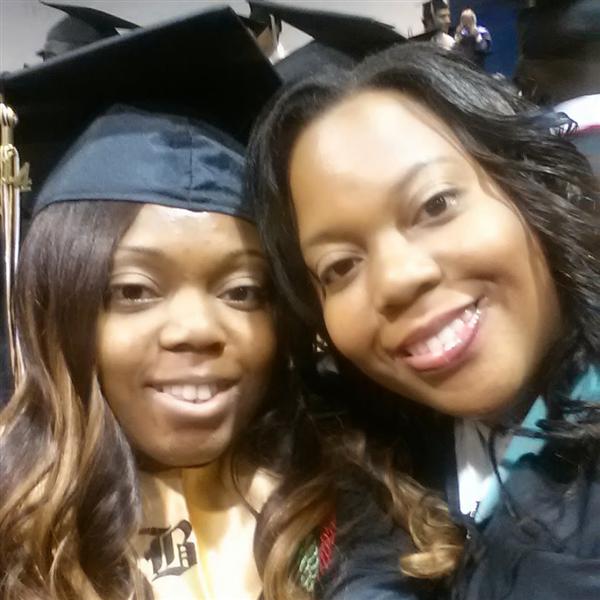 Phone:
Email:
Degrees and Certifications:
Mrs.

LaTisha T. Fields

Mission: To provide a supportive environment for the learning of mathematics. Contribute to the improvement of the teaching and learning of mathematics in schools and other educational institutions

Family: I was born in Augusta, Georgia. I was born to late Barbara Jean Tolbert and William Tolbert. I have four brothers Tyrone, Kevin, Roderick (R.I.P.), and Ron; two sisters Pam and Debra. I am married to Himie and have two children, Trez and Quiesha. We have a Pet Bull named Gucci.

Education: I graduated third of my class from Lucy C. Laney High School. I attended Fort Valley State University after graduation. I received my Bachelor Degree from the University of South Carolina in Computer Science and Mathematics. I later received a Master's Degree form Troy State University in Integrated Technology, and then a Specialist Degree from Cambridge College in Educational Leadership.

Work History: I interned at Department of Energy, Rocky Flats in Golden Colorado. I was a Customer Service Representative/ Teller at Wells Fargo Bank, and I taught 9-12 grades Math at Butler High School nine years. I taught 6-8 grades Math at Stanley Junior High School in Stanley, North Dakota. I am currently teach 9-12 Math at the Alternative Education School.

Hobbies: I love to travel. I like to help others.
LaTisha Fields

Email: fieldla@boe.richmond.k12.ga.us

Grade(s): 9-12

Subject(s): Algebra I, Geometry

---

Alternative Education School - At Lamar

970 Baker Avenue

Augusta, GA 30904

Phone: 706-796-4965 Fax: 706-796-4643