Phone: (706)855-2540 Extension 4295
Email:
Degrees and Certifications:
Ed.S., National Certified Counselor
The Counselor's Corner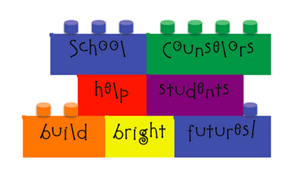 Visit the Counselor Connection webpage under the Guidance tab for helpful information & monthly newsletter from your Counseling Department!
____________________________________________________________________________________________
Welcome back to school Cubs! I hope you are staying safe and continuing to learn while still feeling connected to your school family. As your school counselor, I'm excited to meet you and learn with you as we grow into a strong team that helps promote our school's vision of positivity, pride and purpose! I have a love for books, reading, and expressing creativity through art. I believe in the power of imagination and encourage children and families to get comfy and read books together. During the year, we will learn about social emotional skills through a variety of tolerance tales. I encourage you to check out featured books from the school or community library to continue the learning at home. When i'm not cruising the library aisles for my next favorite read, I enjoy travel, cooking, and spending time with friends, family and fur-babies. I look forward to working with you to help build a healthy fulfilling year of learning whether you're doing the work from home or face-to-face.
The Counseling Program at SRE is designed to assist students in achieving their fullest potential both academically and personally. The program's primary goals are to assist each student in academic improvement, social/emotional development and career awareness. Ultimately, the program strives to be preventative in nature.
The S.R.E. Counseling Plan will address the specific needs of SRES students as identified by needs assessments and behavior referral system. The plan is aligned with the mission of the school and is created to support the mission of the school system. The program strives to support the whole child through the following four areas as recommended by the American School Counselor's Association (ASCA):
Guidance Curriculum: Provides a comprehensive, developmental guidance program content in a systemic way to all students;
Responsive Services
Individual Student Planning
System Support
Students, parents and family are encouraged to communicate with our team if you have questions or concerns. Please feel free to to contact me by email, phone or schedule an appointment.
GO LION CUBS!
____________________________________________________________________________________________________________________________________________________