Phone: (706)855-2540 Extension 4295
Email:
Degrees and Certifications:
Ed.S., National Certified Counselor
The School Counselor's Corner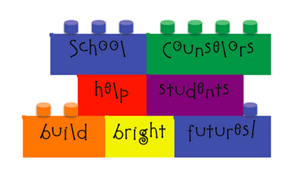 Visit the Counselor Connection webpage under the Guidance tab for helpful information & monthly newsletter from your Counseling Department!
It is an honor to work with you to promote a safe & positive learning environment for our students built upon mutual trust and respect. Our mission is to facilitate the growth & development of students who can become successful learners and have the necessary skills to thrive in the world. The comprehensive school counseling program is focused on 3 learning areas: academic achievement, career awareness, & social/emotional development.
Students interact with their school counselor in various ways:
♥Classroom guidance
♥Individual school counseling (parent permission required)
♥small & large group counseling (parent permission required)
Throughout the year, students will participate in schoolwide events & activities that promote positive practices & attitudes toward learning that encourage meaningful relationships, self-awareness, school pride, and community. We believe all students can experience success when they feel safe, accepted, challenged, and encouraged. I look forward to collaborating with you in order to ensure the success of our students. Together we can make a great school year!
GO LION CUBS!
"Don't give up, I believe in you all. A person's a person, no matter how small." -Dr. Seuss