All Categories
Unassigned
Select Month
January
February
March
April
May
June
July
August
September
October
November
December
Select Year
2018
2019
2020
2021
Filter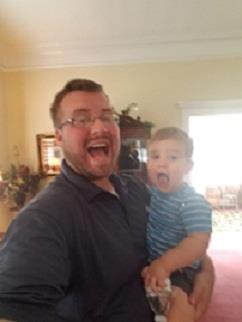 Phone:
Email:
Degrees and Certifications:
Mr. Beasley

Good Morning, Good Afternoon, or Good Evening,

My name is Daniel Beasley. I grew up in a small town called Stapleton, GA. I graduated from Jefferson County High School in 2003. At the age of 18, I joined the United States Marine Corps. I completed training at Parris Island, SC, Cherry Point, NC, and Twenty Nine Palms, CA before reporting to my duty station in Kaneohe Bay, HI. I completed a tour to Afghanistan in 2004 and a tour to Iraq in 2007, during that time I also made stops in Thailand, Japan, Turkey, and many other places. I also served in the Georgia Army National Guard in Washington, GA for 3 years. I worked for the Columbia County Sheriff's Office for four years as a booking officer before getting my Bachelor's degree in Psychology. I completed my Master's degree in 2018 in Early Childhood Education at Augusta University. I have been married for 5 years and we have an awesome 2 1/2-year-old son. I have been at Southside Elementary since February of 2017 as the school Early Intervention teacher (EIP) working with 3rd through 5th-grade students. I look forward to a great school year.
Name

Email: beaslda@boe.richmond.k12.ga.us

Grade(s):3rd through 5th

Subject(s): ELA and Math

---