Grade(s): Kindergarten to 5th

Subject(s): Special Education

Contact info:

sharfsa@boe.richmond.k12.ga.us

Text code to 81010 to connect to Remind.

Third grade : @af29bed

Fourth and fifth grade : @c932e66

---
Distance Learnign Plan 3rd to 5th.

Math:

Teacher assigned lessons on Iready.
Students will complete worksheet assigned and send picture of completed work to teacher via email, classdojo or remind.

ELA:

Teacher Assigned Iready lessons.
Flocabulary activity.
Readworks.org comprehension practice.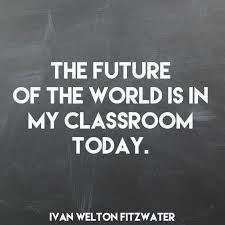 Phone:
Email:
Degrees and Certifications:
Mrs.

Saju Sharfudeen

Hello,

I am Mrs. Sharfudeen and I am very excited to be a part of the Richmond Hill K-8 this year. I will be working as a Special Education Teacher for grades 3rd thru 5th. This will be my fifth year teaching in special Education . I love working with kids and I get tremendous joy to see a child accompolish his goal. I hold a Master's Degree in Special Education from the University of West Georgia.

I am from India but have been living in Georgia for the past 15 years. I live in Martinez with my husband and two sons Ayaan and Aydin. My family is my Everything.

Please feel free to contact me if you have any concerns about your child. The best way to reach me will be thru my emil sharfsa@richmond.k12.ga.us or sending a note with your child. You can also reach me at the school phone number between 12.10 to 1:15.

Some of my Favorites :

Subject: Math

Food : Chineese and Indian

Color: Keeps changing (Currently Sky Blue)

Music : Anything I can dance to.

Movie: Romance, Drama

Books : Dan Brown Collections

Hobbies: Reading, Gardening and Travelling

Thing to do : Spending time with my family