Phone: 706-711-2881
Email:
Degrees and Certifications:
Level II Certification, Orff-Schulwerk Music; B.F.A. in Music Education from University of Memphis;one year in Music Therapy at Shenandoah Conservatory OFFICE HOURS 8:30am-9:15am
Mrs.

Raine Wheeler

Raine Hicks Wheeler

is a teacher, singer, dancer, musical theatre actor, Music Technology Specialist, Multimedia and Graphic Designer who has been performing and teaching in the Memphis, TN theatre community and school system for the past fifteen years and now teaches at Diamond Lakes Elementary.
SCHOLARSHIP OPPORTUNITY!

The Cecilia "Lily Kate" Powell Fine Arts Scholarship supports K-12 students, like Lily Kate Powell, who love to sing, play an instrument, dance, and draw, by helping them access education and training in fine arts.

This $300 award can be applied toward fine arts lessons in the following categories: musical instruments, private voice, community chorus, classical dance, and studio art. Applications will be accepted until April 26, 2019. The winner will be recognized on Friday, May 10, 2019, at a Davidson Fine Arts and The Cecilia Ensemble joint musical event celebrating the inauguration of the Lily Kate Powell Fine Arts Scholarship. Note: All applicants must be residents of Augusta (Richmond County), or the city of North Augusta. For information on how to help your student or child apply, please visit: https://www.thececiliaensemble.com/lilykatescholarship.html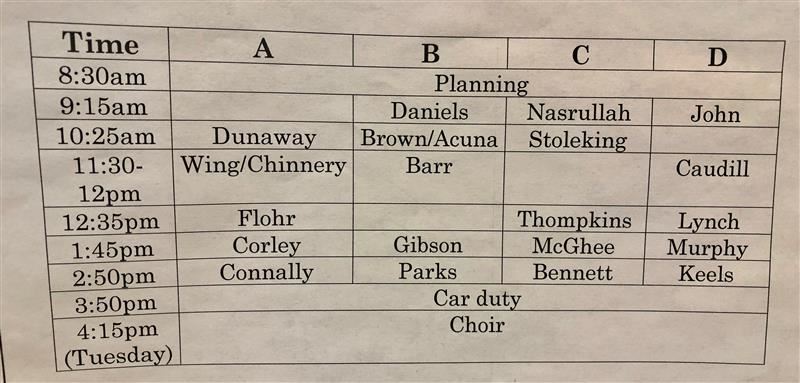 DLE Music Class Parent Portal Remind Code

text @9bkd4k to the number 81010

They'll receive a welcome text from Remind.
If anyone has trouble with 81010, they can try texting @9bkd4k to (708) 260-8574.