Welcome, 7th Grade Mathematics Students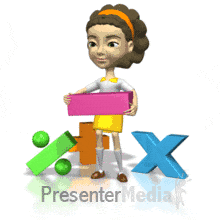 I READY SUPERSTAR FOR THE WEEK

Student (s) who mastered skills concept at passing rate of 75% or higher

Congratulations to the following students:

Khalik Robinson(Completed 7 lessons at passing rate 80% or higher)

Kynnedi Keith-(Completed 4 lessons at passing rate 80% or higher)

Willie Hicks-(Completed 4 lessons at passing rate 80% or higher)

Nicholas Middleton-(Completed 7 lessons at passing rate of 90% or higher)
All Categories
Unassigned
Select Month
January
February
March
April
May
June
July
August
September
October
November
December
Select Year
2018
2019
2020
2021
Filter
Mrs. Collins, ED.S

7th Math

collisu@richmond.k12.ga.us
Parents and Students,

Please join Remind 101, the code was given to your child and available on this webpage. See Remind 101 section.

Refer to notes(GOMATH/Interactive Notebook)

Tutoring will be offered on Monday from 3:15-3:45 starting September 9, 2019. Please fill out form.

I-ready assignments and USATEST prep assignments are due every Tuesday by 11:59 p.m.