"...due to public health concerns surrounding the coronovirus pandemic and with sensitivity to concerns across the nation, the last day for Richmond County School System students will be Monday, March 16, 2020. The RCSS will remain closed for students until further notice."

March 17, 2020 - Until Further Notice

Communicate with Dr. Gude via email: gudepa@boe.richmond.k12.ga.us

Office Hours for Immediate Responses (within 1 hour):

10:00 am - 12:00pm and 2:00pm - 4:00pm

All other times, please allow 24 hours for a response.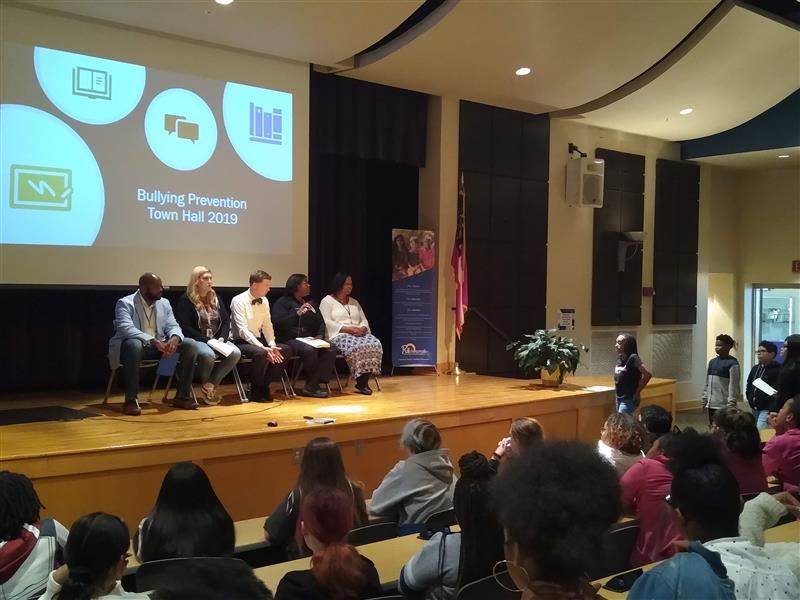 Congratulations to the Students of the Month!

The following students have been recognized for their outstanding character, excellent manners, and positive attitude for the month of February:

Sixth Grade

Ariana Thitilerdwong

Seventh Grade

Carmen Wooten
The Jack Kent Cooke Foundation's

Young Scholars Program

Students entering 8th grade in Fall, 2020
Since beginning of sixth grade have earned all or mostly As in school with

no

Cs in core subjects
Family annual income at or below $95,000

The application period is open now through noon (EDT) on March 23, 2020. The application may take several hours to complete.

Please visit jkcf.org/our-scholarships/young-scholars-program/
Delta Sigma Theta Sorority is hosting a Youth Empowerment Summit on Saturday, March 7, from 9 am to 12 pm at Butler High School. The Summit is for students in grades 6-12. There will be various speakers and workshops focused on students' futures. There is no cost and lunch is provided. Register at

https://https://forms.gle/6FBbRkyDSBcBS9qH8/6FBbRkyDSBcBS9qH8

The deadline for registration is February 21, 2020.
IMPORTANT DATES

December 20 End of 2nd Nine Weeks

December 23 - January 6 Christmas/Winter Break (School Closed)

January 7 Beginning of 3rd Nine Weeks

January 9 REPORT CARDS Sent Home

January 20 Dr. Martin L. King, Jr. Holiday (School Closed)

February 6 Progress Reports Sent Home

February 14 Teacher Work Day (Student Holiday)

February 17 President's Day (School Closed)