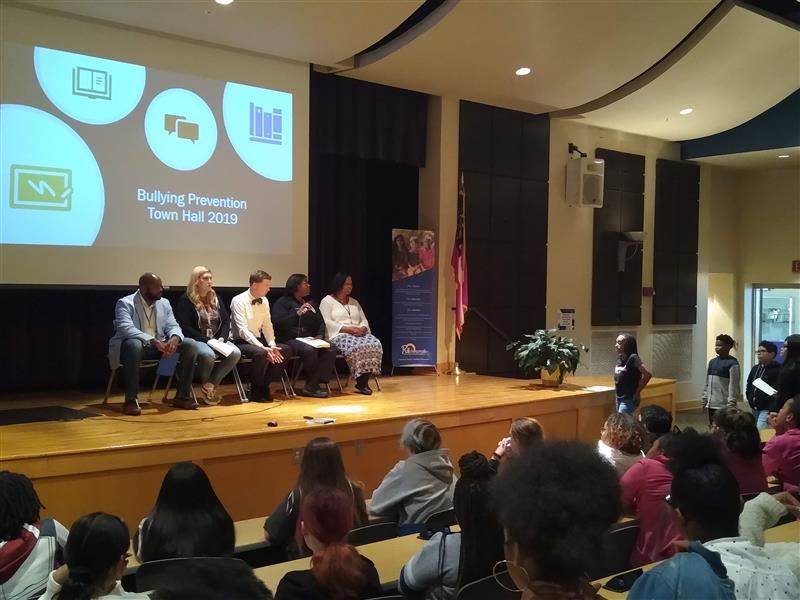 Congratulations to the Students of the Month!

The following students have been recognized for their outstanding character, excellent manners, and positive attitude for the month of September:

La'Bria Jacobs

Sixth Grade

Angelina Huongraj

Seventh Grade

Faith Edwards

Eighth Grade
Welcome to ARJ!

Welcome to the 2019-2020 school year at A.R. Johnson Health Science and Engineering Magnet School! This year promises to be one of tremendous growth and opportunity. The school counselor is here to help students develop a high-functioning skill set that promotes academic achievement and social-emotional learning!

About Dr. Gude

This is my 19th year as a school counsleor. I have served as a counselor in elementary, middle and high schools throughout Richmond County. Before becoming a school counselor, I taught middle school language arts and high school literature.
November 11 Veteran's Day Holiday (School Closed)

November 14 Progress Reports

November 25-29 Thanksgiving Holidays (School Closed)

December 20 End of 2nd Nine Weeks

December 23 - January 6 Christmas/Winter Break (School Closed)

January 7 Beginning of 3rd Nine Weeks