Over the next few weeks we will be formulating plans on several fronts. We will be communicating with you concerning each plan as they are developed and we will also be sending out inquiries about technology needs. Please know that the safety of our students and faculty is priority number 1. In short:
1) School start has been moved to September 8th for both options (online or face to face)
2) Parents now have until July 27th to register for online academy
3) Technology for students who needed it will be distributed after August 17th.
4) If cases continue to rise, we will start September 8th but we will use a virtual model for all students if that is warranted based on the situation at that time
5) Open House will be September 4th. The format is TBD.
6) For more information regarding Richmond County's reopening plan please visit: https://www.rcboe.org/Domain/15757
7) For more information regarding the Online Academy please visit: https://www.rcboe.org/onlineacademy
I am sure you have additional questions and concerns. Please know that we will do our best to answer your questions. This site is not monitored for questions. Should you have any questions, please call the school from 9am-1pm @ 706/ 796-8428 or email to: singhti@boe.richmond.k12.ga.us
---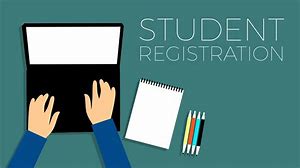 Please use the following link to register for our school. The building is closed to the public, so all registration must take place online. Please upload documentation to the area provided.
---