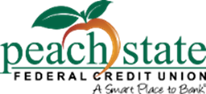 It's scholarship time at Peach State Federal Credit Union! For our 2023 Scholarship Program, we're awarding more than $225,000 in scholarships and educational grants, which include:
Each of these scholarships will be awarded to a Richmond County High School graduate on the basis of financial need, academic credentials, and a demonstrated commitment to community service. All scholarship winners will be chosen by March 31, 2023 and notified shortly thereafter.
Students should not submit multiple applications. Their application will be considered for any scholarship for which they are eligible. In order for students to be considered, completed applications including all supporting documentation, must be received by Peach State no later than February 24, 2023.