Parent-Teacher Conferences will begin on Feb. 22-Mar. 11. I will be sending home a form for you to let me know when you want to do your conference with me either virtually or by phone.
COLLEGE DAYS:
Please allow your child to wear a college, armed forces, or HBCU type shirt to support a college career path.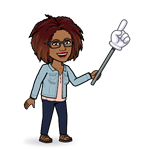 Thank you for all you do!
Mrs. Williams