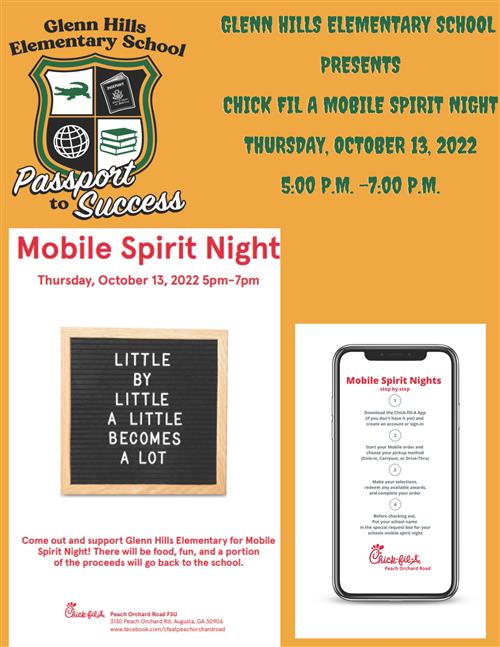 Join Glenn Hills Elementary at our Chick-fil-A Spirit Night.
Orders have to be made through the Chick-Fil-A mobile app.
Order for Glenn Hills Elementary to support our school.
Orders can be picked up through the drive-thru or car
pick-up, or eat in the dining room at the Peach Orchard location.