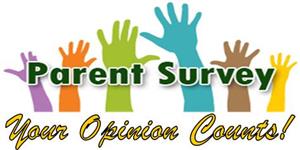 2019-2020 Georgia Parent Survey
The Georgia Parent Survey for the 2019-2020 school year is available for parents to take online.
All parents are invited to participate. You can complete the survey for your child's school using a personal computer, smartphone or iPad. The survey includes 20 questions about your child's school, and should take no more than 5 to 10 minutes to complete.
The Georgia Parent Survey is given each year by the state of Georgia. Questions on the survey are similar to the school climate questions taken by students and faculty. Data from the Georgia Parent Survey will be used to calculate the School Climate Star Rating within the College and Career Ready Performance Index (CCRPI).
Survey responses are anonymous and are submitted directly to the Georgia Department of Education for analysis. Data results from the Georgia Parent Survey will not be available to the public and will not be posted online.
Thank you for participating!
Click HERE for the survey.