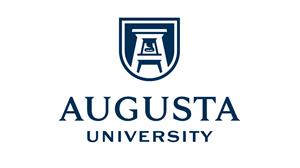 Paid Summer 2022 Apprenticeship Available for a High School Student at Augusta University
• Paid apprenticeship position for one (1) high school student is available on a nationwide competitive basis in the laboratory of Dr. Jay Hegdé at the Medical College of Georgia (MCG) at Augusta University (AU) in Augusta, GA.

•Sponsored by the High School Apprenticeship Program of the U.S. Army Educational Outreach Program (AEOP) (www.usaeop.com).

• The apprentices will have an opportunity to carry out hands-on brain research and to learn cutting-edge research methods. For additional information about our research, please visit www.hegde.us.

• Each apprentice will be paid up to $3000 for 300 hours (8-10 weeks) of research work carried out at AU during the summer of 2022.

• Highly motivated students 16 years of age or older interested in STEM research are encouraged to apply, regardless of their GPA.

• To view all the eligibility requirements and to apply, please visit https://www.usaeop.com/program/high-school-apprenticeships/ (look for the yellow "APPLY NOW" tab at the bottom of the page).

• The application portal is open now, and will close on February 28, 2022. For additional information, please visit the AEOP website noted above or contact Dr. Hegdé at jhegde@augusta.edu or (706)721-5129.