District wide Trip to France and Spain
District Wide Trip to France and Spain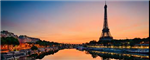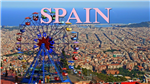 The World Language Department will be sponsoring a district wide trip to France and Spain to include; Paris, French Riviera, Barcelona, and Madrid, May 31 - June 11, 2020. I am asking that each school select students that are in Spanish II, Spanish III, French II, and French III that are interested to attend this trip. Please announce to your students and submit the names of the students that are interested in going to me by Monday May, 13, 2019. There will be a parent meeting on May 22 at the central office (more information will be sent to the students) with the EF Tours Company to discuss the trip details and payment plan.
This is great opportunity for our students to meet the qualifications of the International Skills Diploma Seal as well as having the opportunity to explore cultural awareness. Please encourage your students to attend. It will be great to have students representing each of our area high schools on this European excursion. Feel free to give me a call if you have any questions.
Parent Letter, Student PowerPoint class presentation, and Flyer are attached for sharing with students and parents.
France Flyer Parent Letter Spain Flyer
Lynwood W.

Holmes,

Ed.S.
Fine Arts & World Language Program Administrator
Curriculum and Instruction
Richmond County School System
864 Broad Street
Augusta, GA. 30901
706-826-1102 ext. 5142
706-826-4620 Fax
"MUSIC is a WORLD within itself, with a LANGUAGE we all understand" Stevie Wonder